Sponsor a husky
During these difficult times our dogs at Svedjekojan Husky Farm can all use a bit of help. They really appreciate a nice cuddle but also would be happy to keep their daily meals coming. Do you want to keep them happy and ready to go for your next huskytour adventure? Help them out by sponsoring using the form on this page.
1. Sponsor your favorite husky?
Choose your favorite husky to sponsor, or help them all a bit during these difficult times.
2. Choose desired sponsorship
Select the desired sponsorship in the form you would like. 100% of the money goes to the animals.
3. Contact about payment
We will contact you about making a payment for the sponsorship. We prefer a banktransfer.
4. Discount voucher 
After receiving the payment we will send you a discount voucher of a certain amount for your next huskytour. The voucher will be valid for 2 years.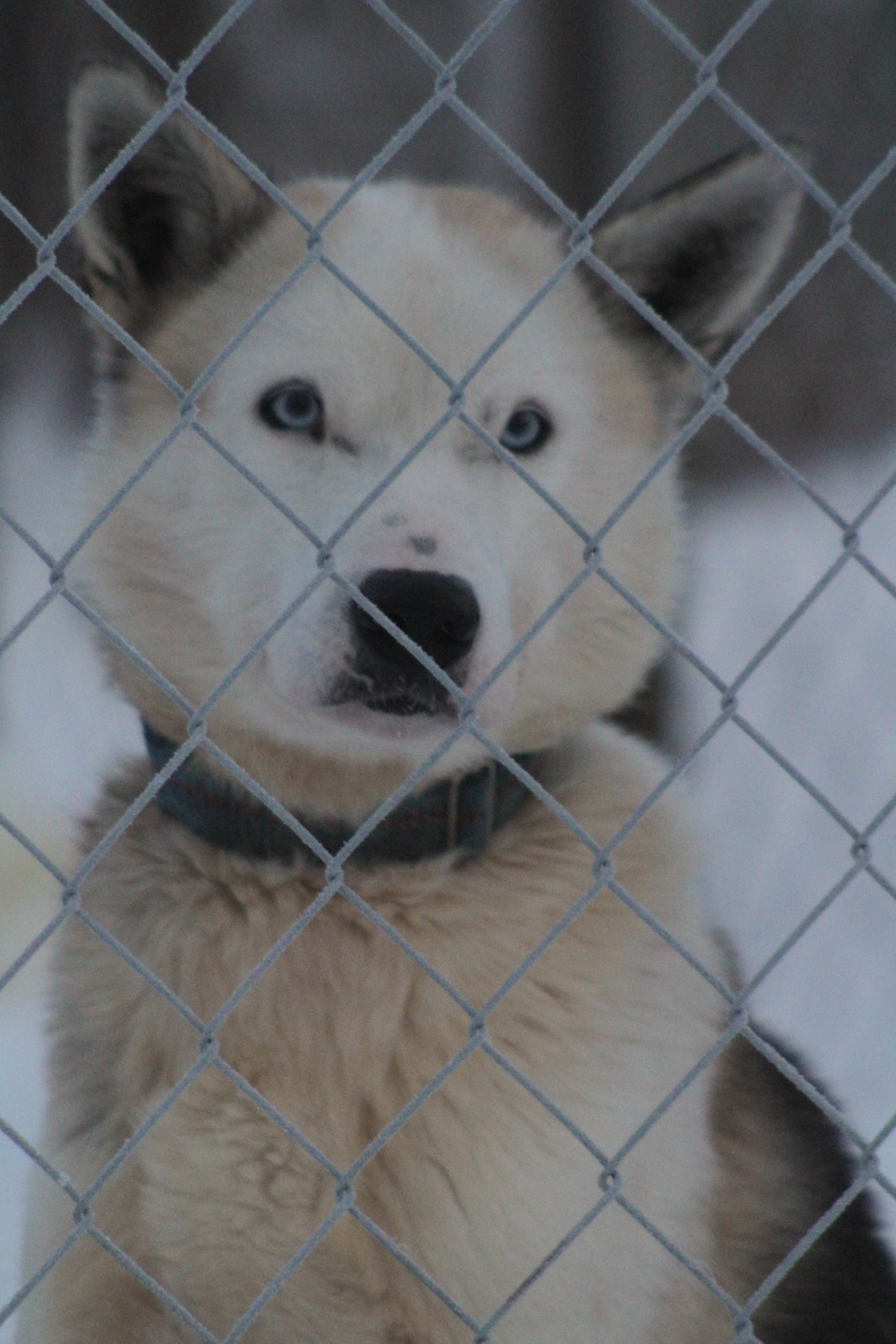 Marwin
Leader dog that goes in all positions in the team. Big cozy teddy bear. Beautiful blue eyes.
Ila
My main leader dog a girl that always do the right things. My soulmate and mother of a lot of dogs in the Husky Farm
Varga
Retired leader dog that sleeps in my bed and love to cuddle with our guests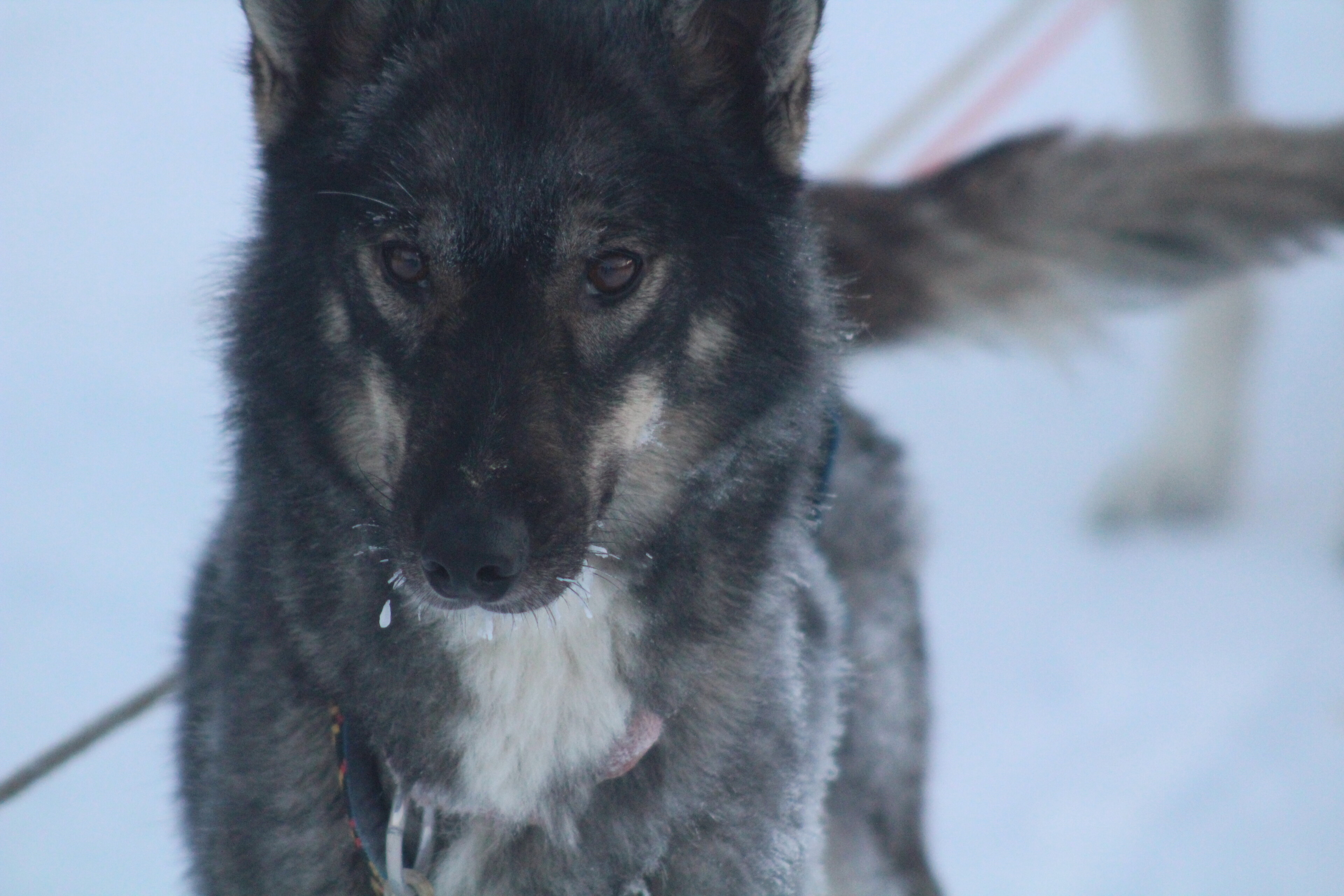 Cheyenne
Daughter of Varga. She is a leader-dog and also good in point position. Love to hug our guests.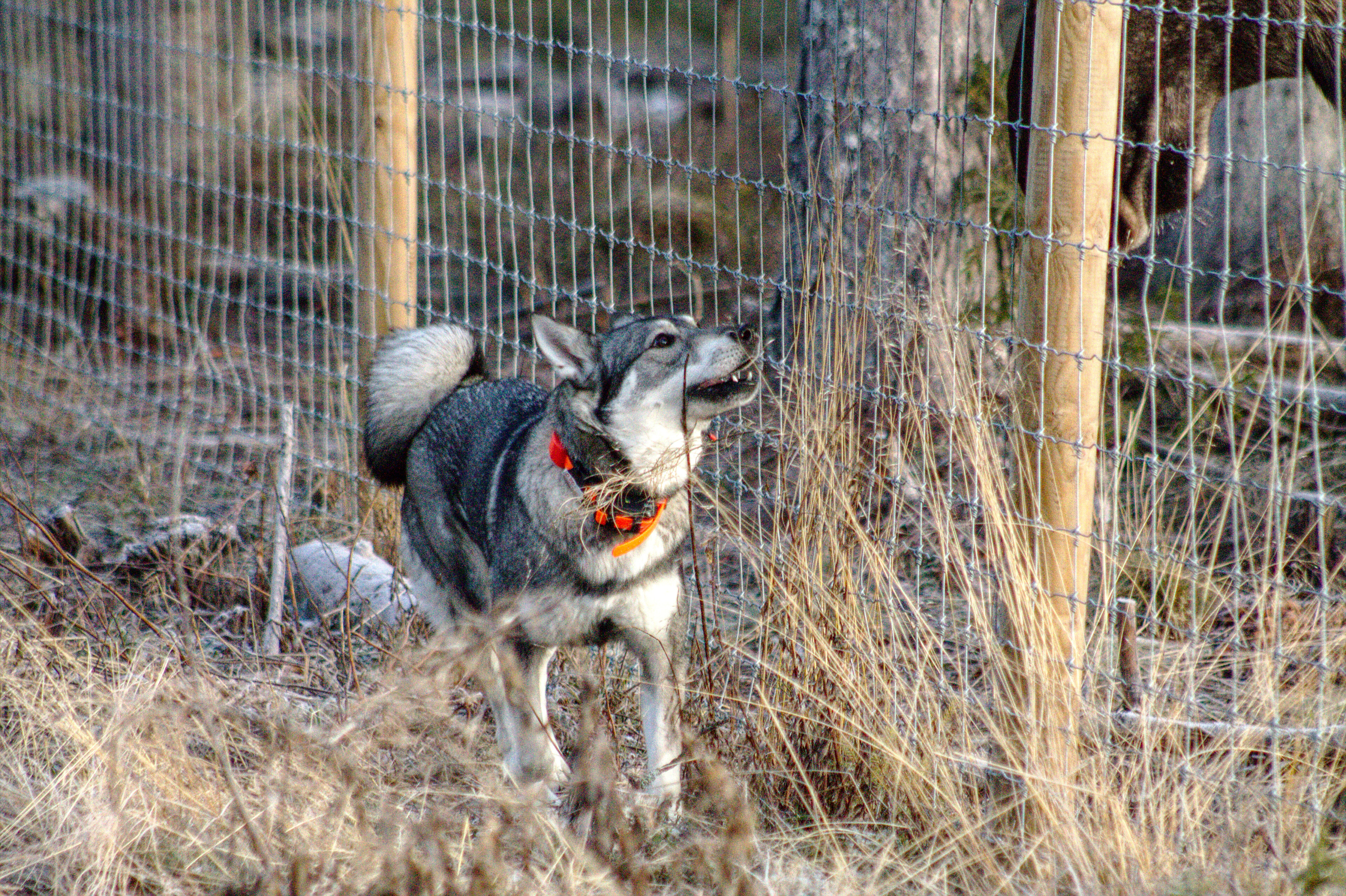 Tikka
My hunting dog for hunting moose. She is my true soulmate and she sleeps with me every night in my bed. Love people and want to kiss everyone.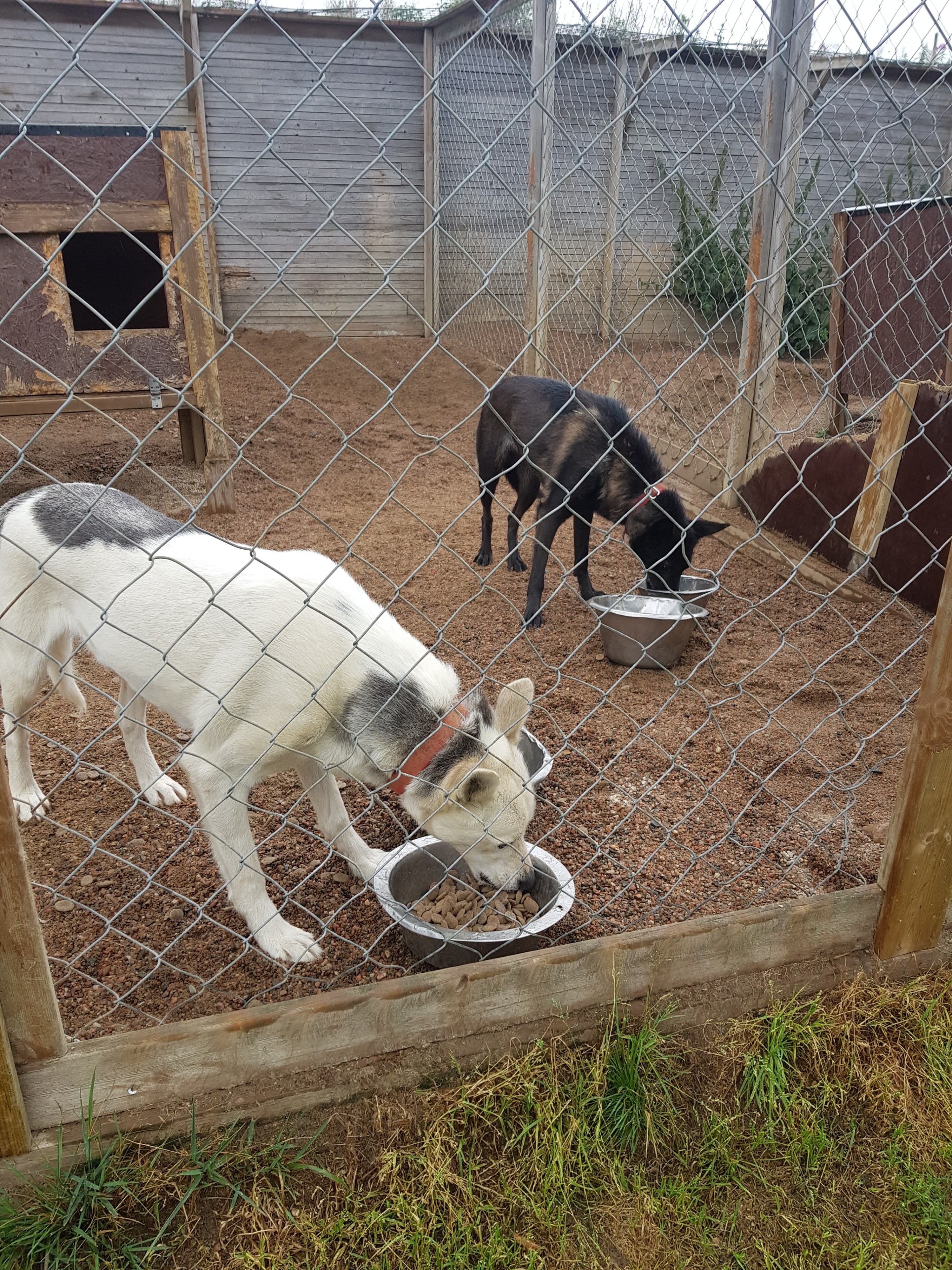 Chaska and Sue
Two really really sweet girls, Chaska is a good leader and Sue can go on all positions in the team.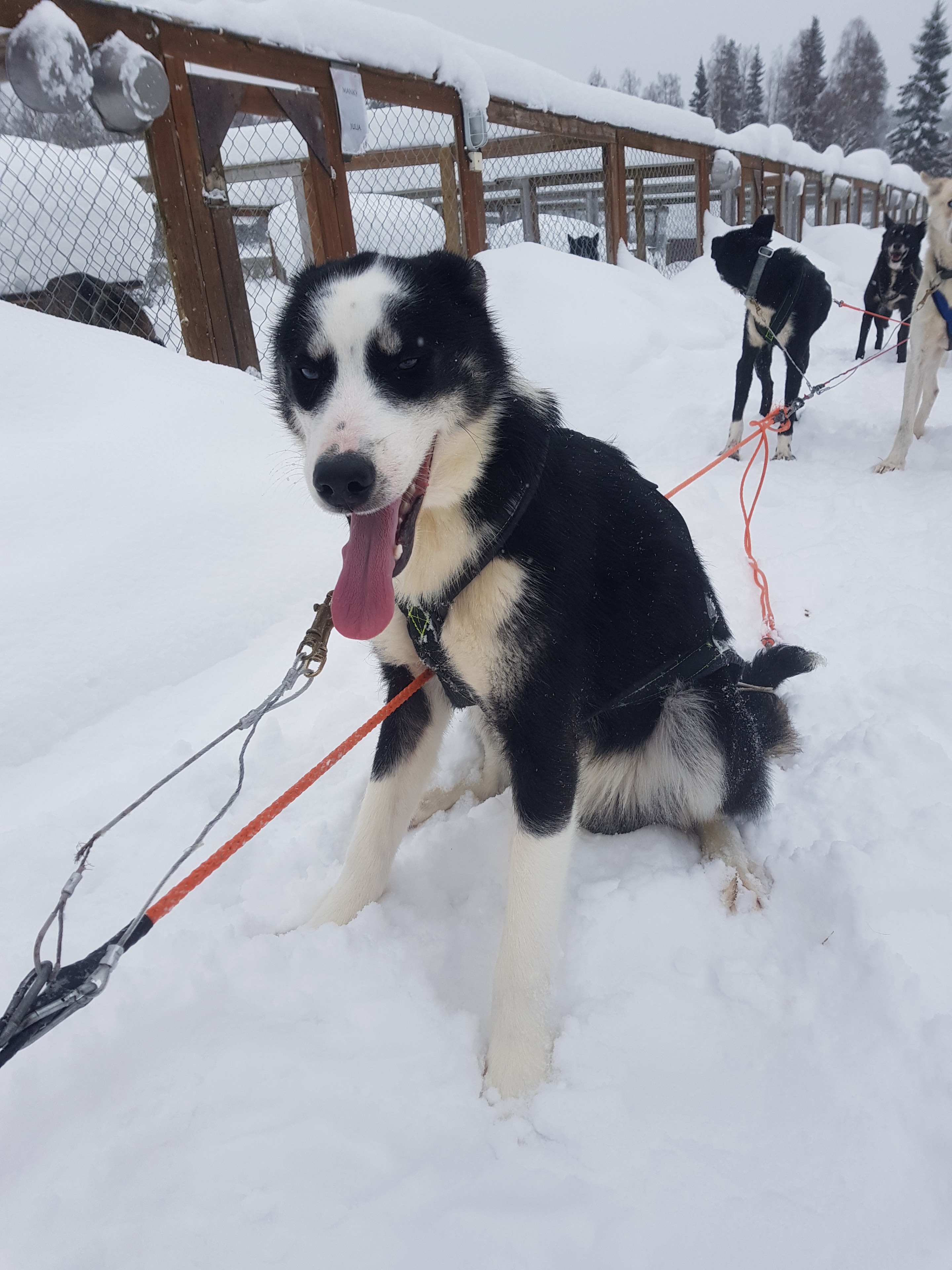 Ryder
Full of energy and working really hard, here he is after running a bit tired.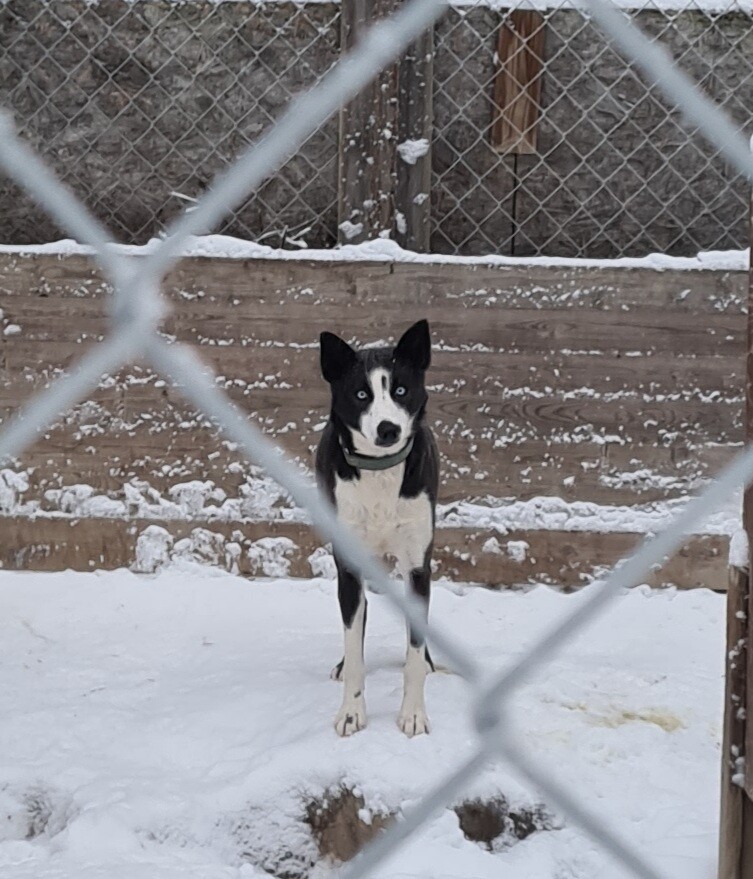 Venus
Leader dog like her mother Ila. My smallest dog but she really works hard.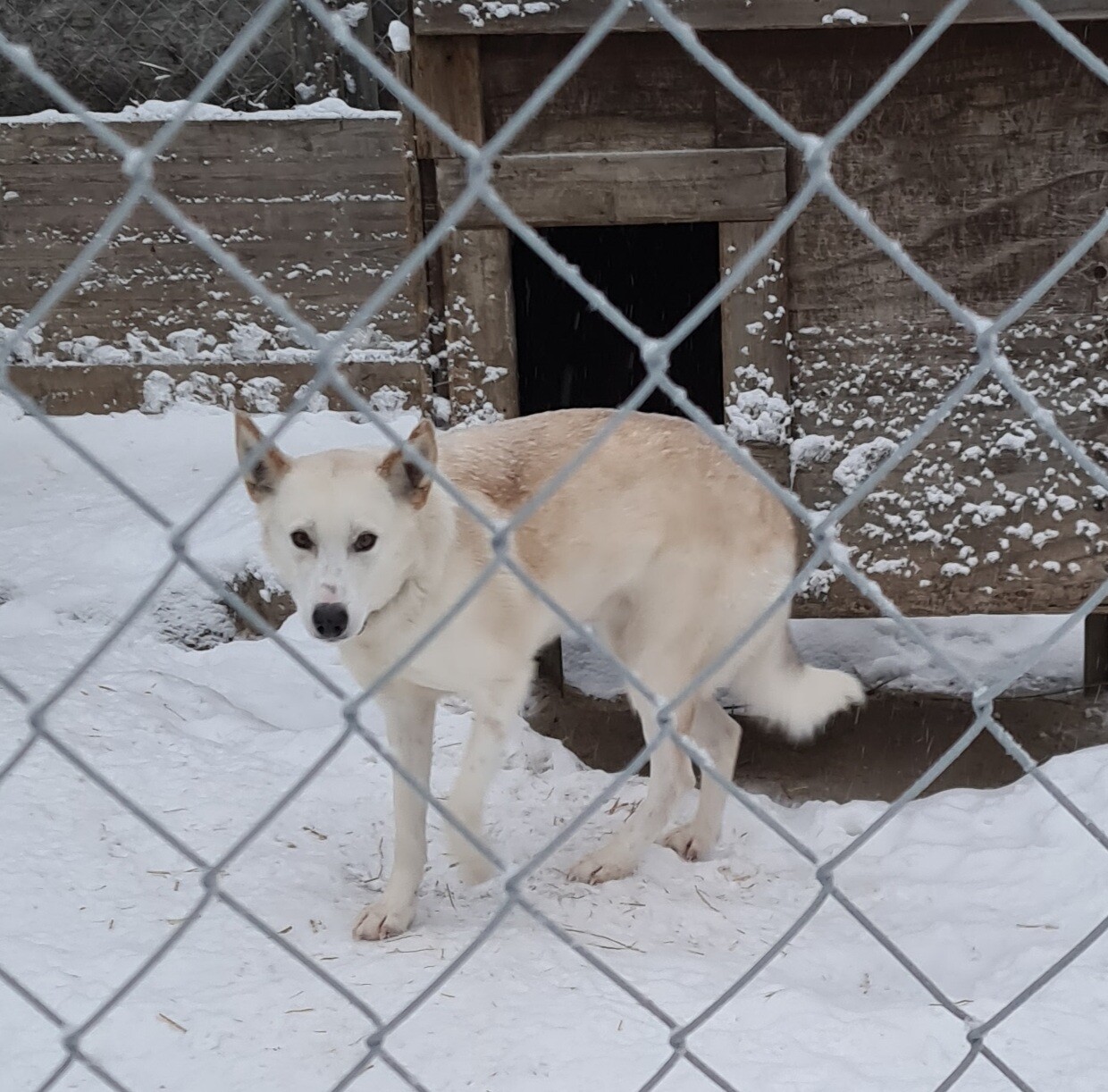 Vinna
Really good leader dog as her mother Ila.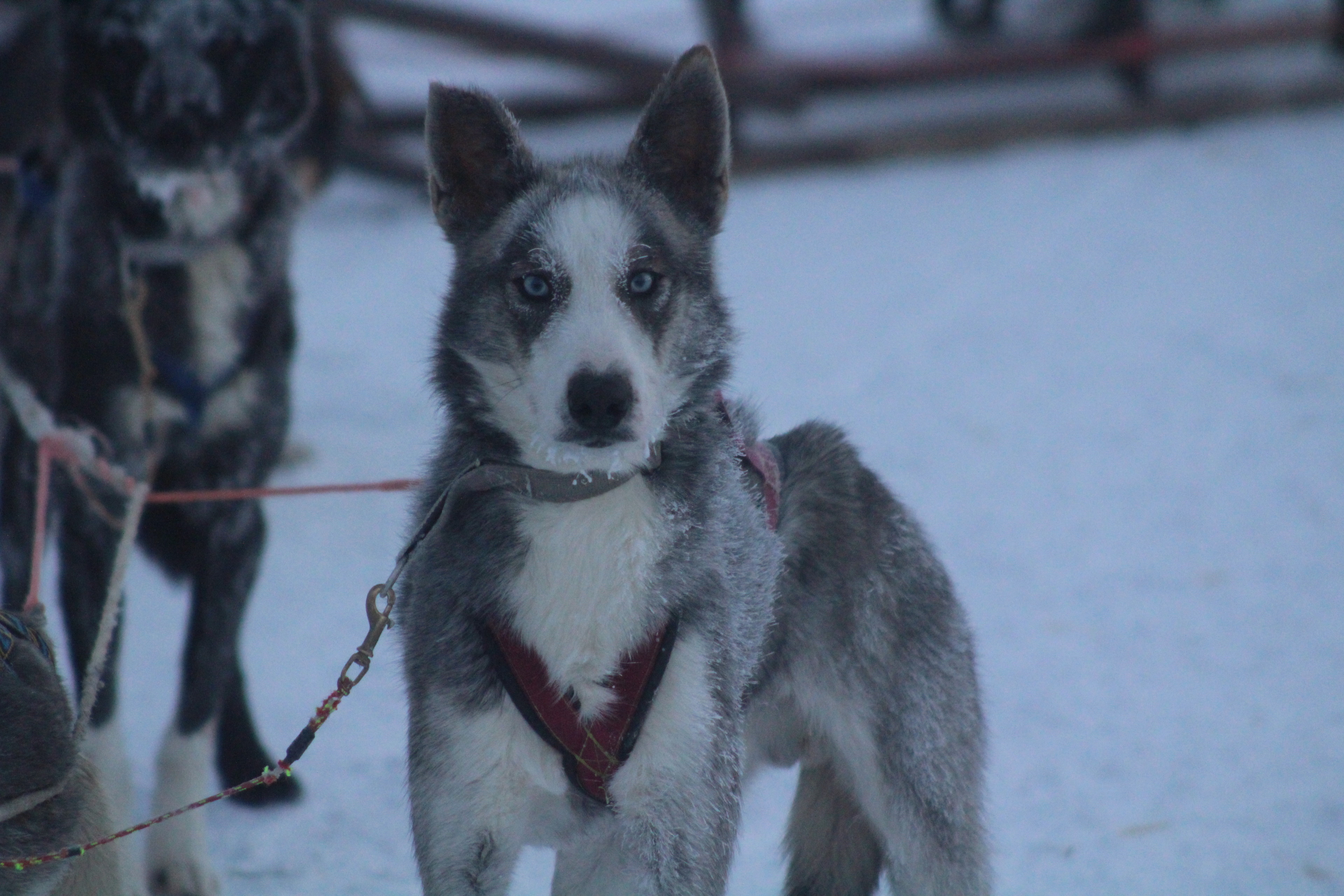 Foppa
Big beautiful strong boy with amazing blue eyes. Mostly in wheel position in the team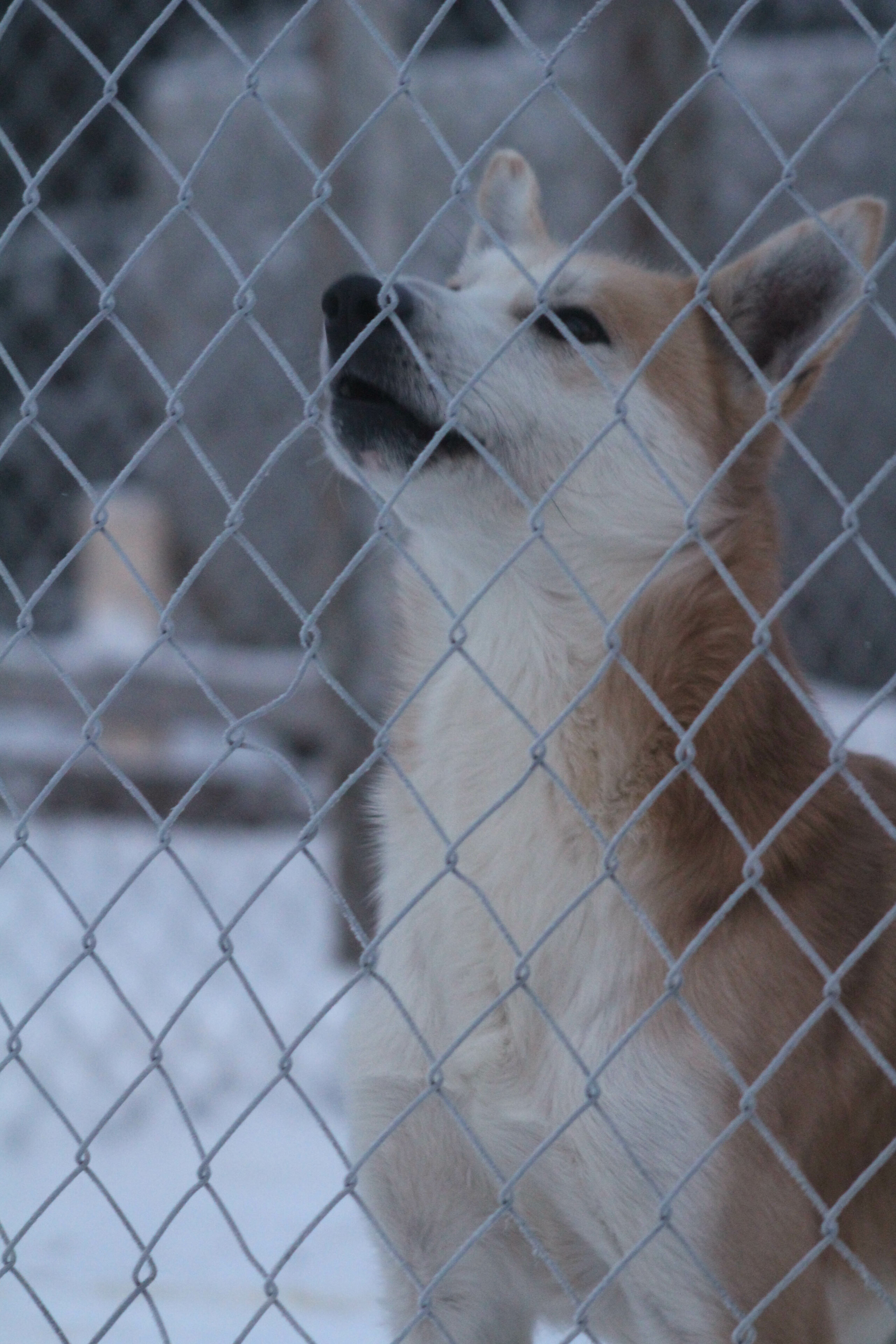 Börje
Big strong beautiful wheel dog with a lot of character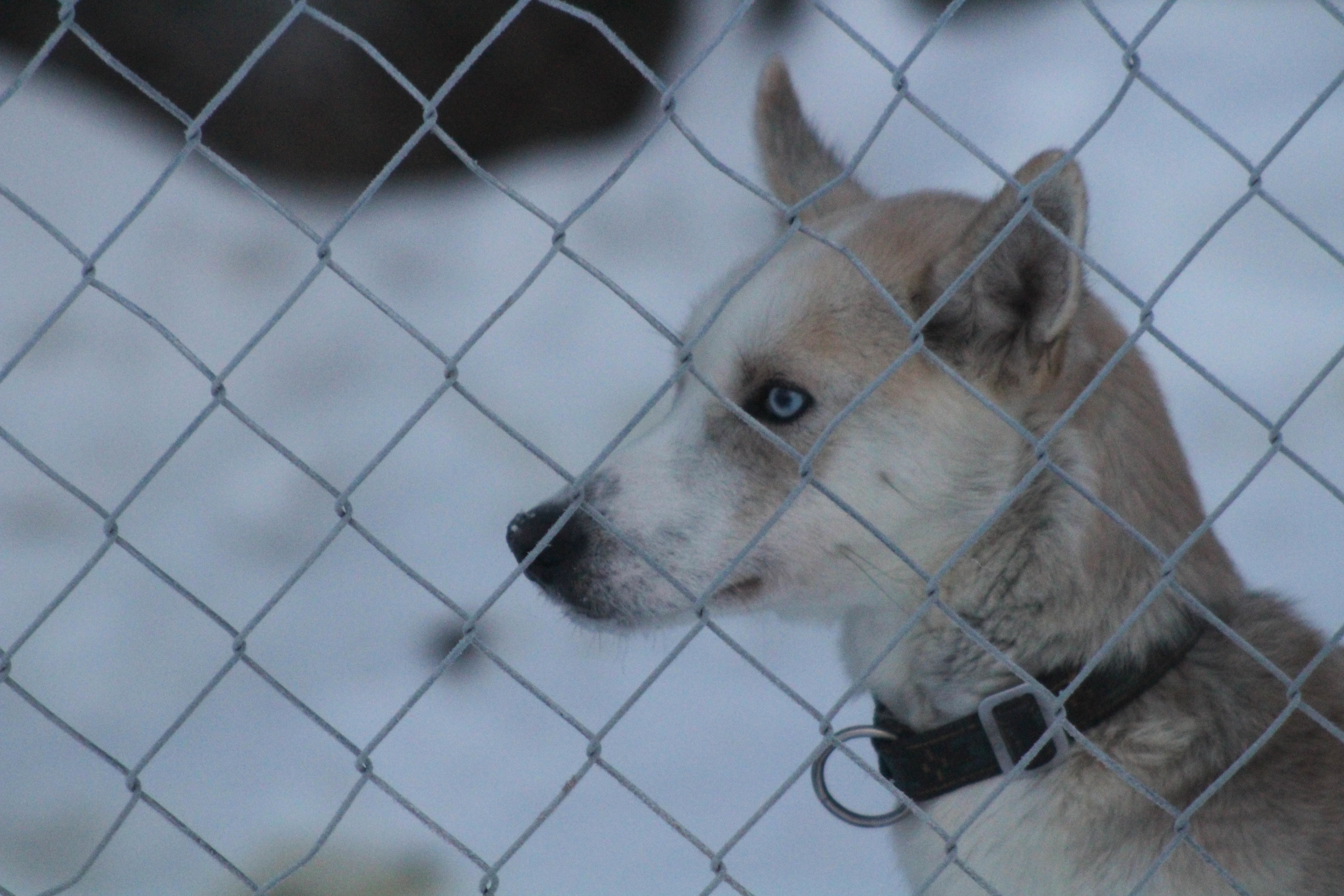 Gretzky
Small boy but works as the big ones.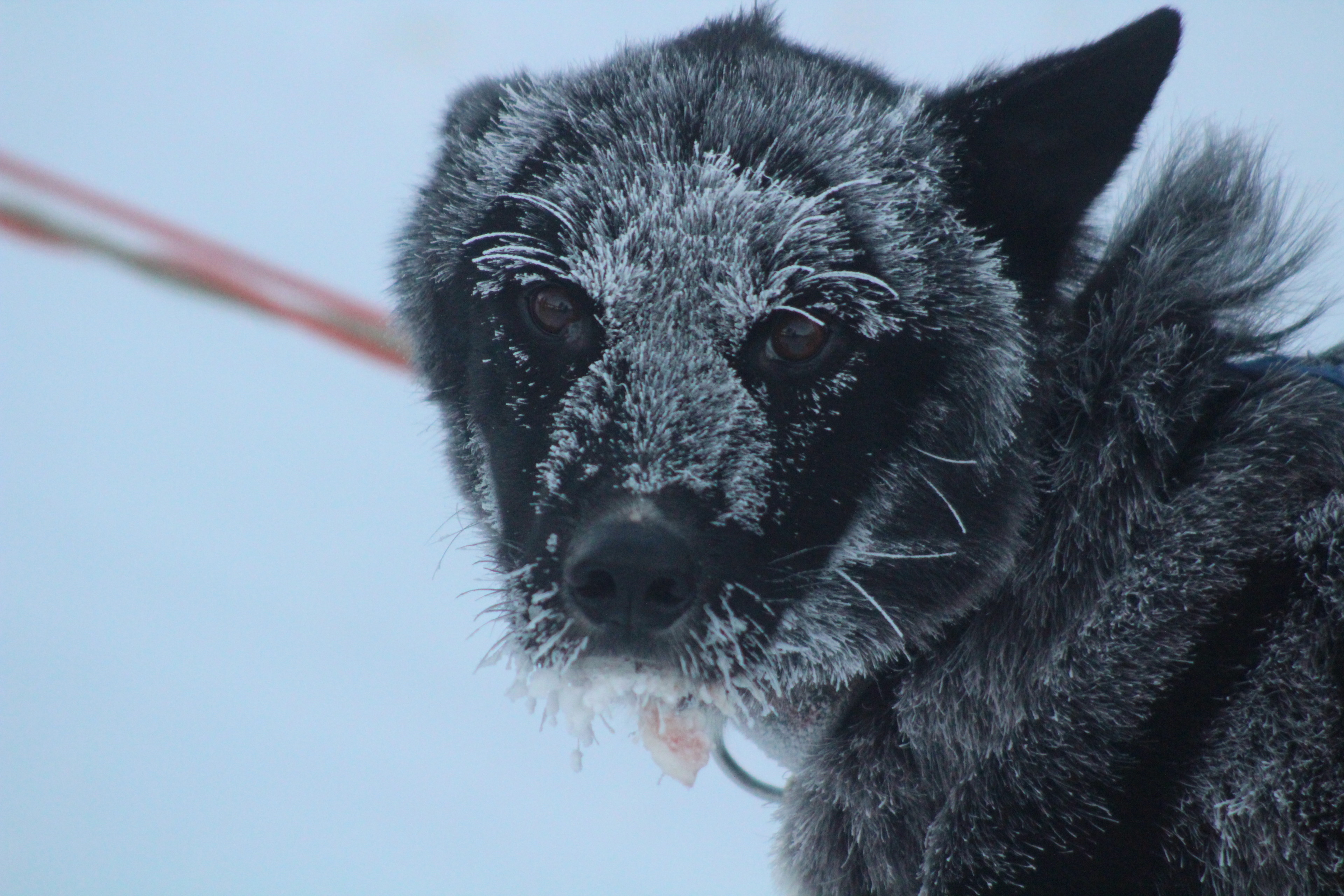 Lopus
Beautiful hard working male that want to hug and kiss our guest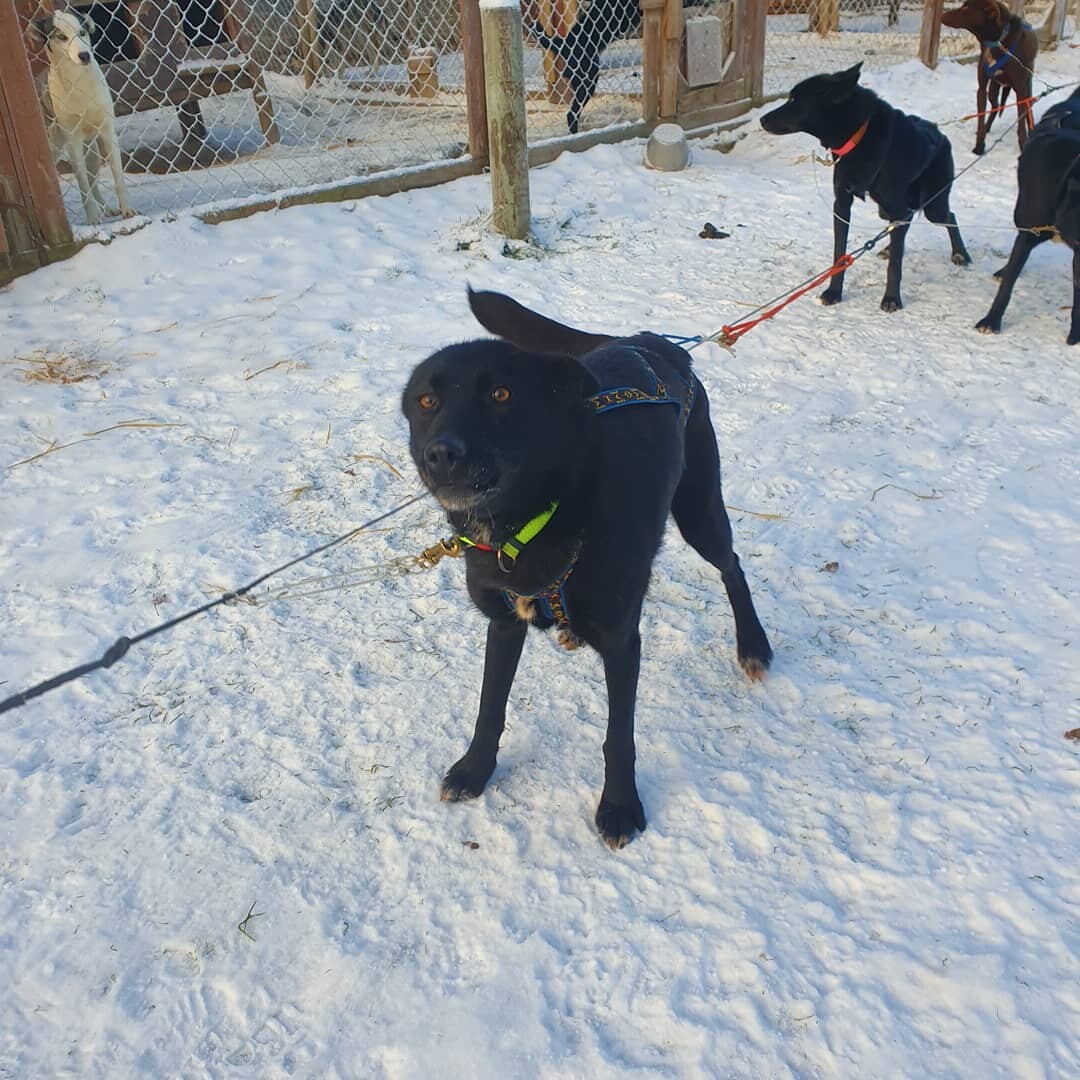 Everest
Beautiful girl that sometimes go in the leader position, lots of character in her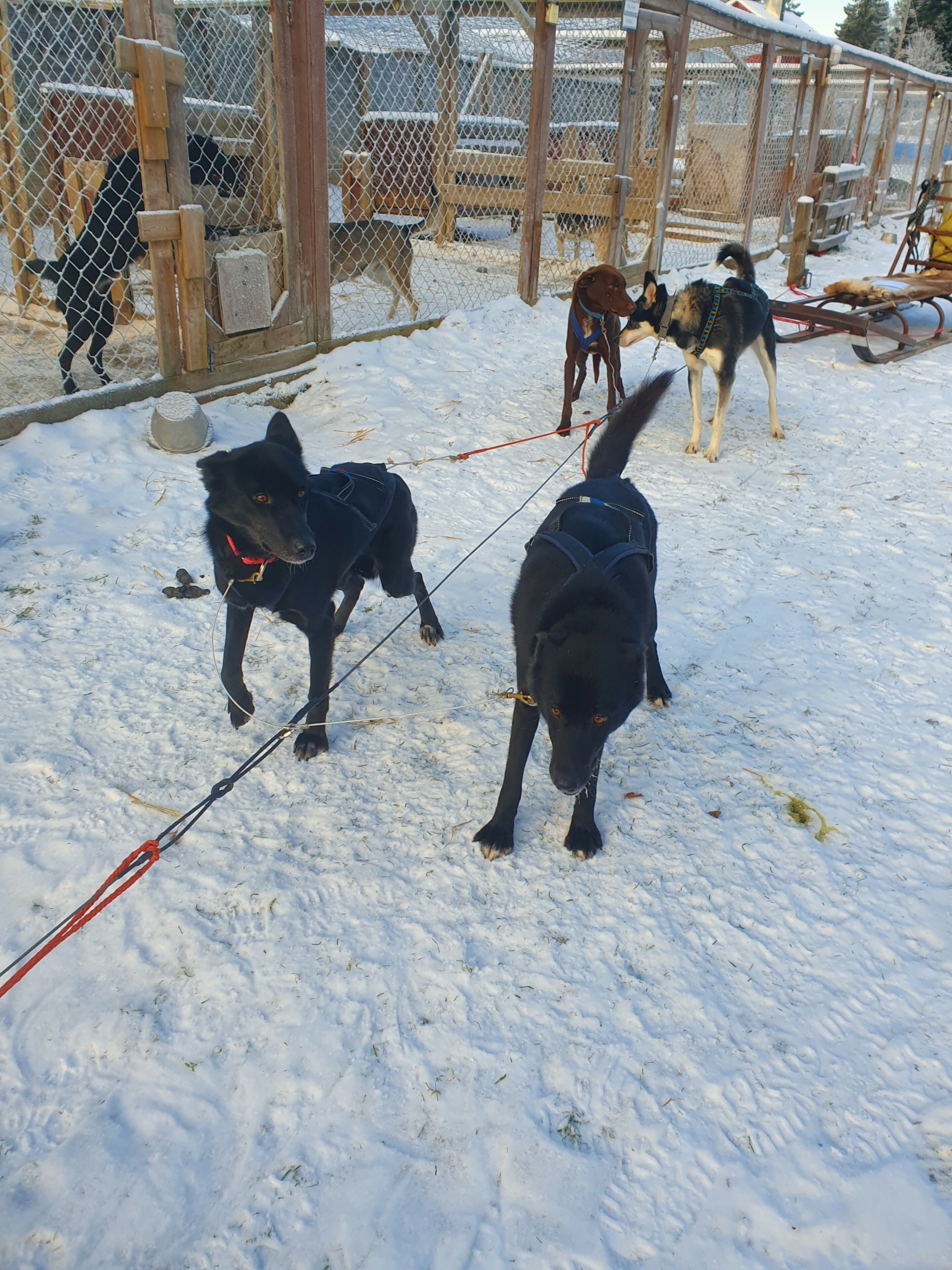 Acona and Darling
Siblings that are really tight. Acona is the really shy one and Darling is supersocial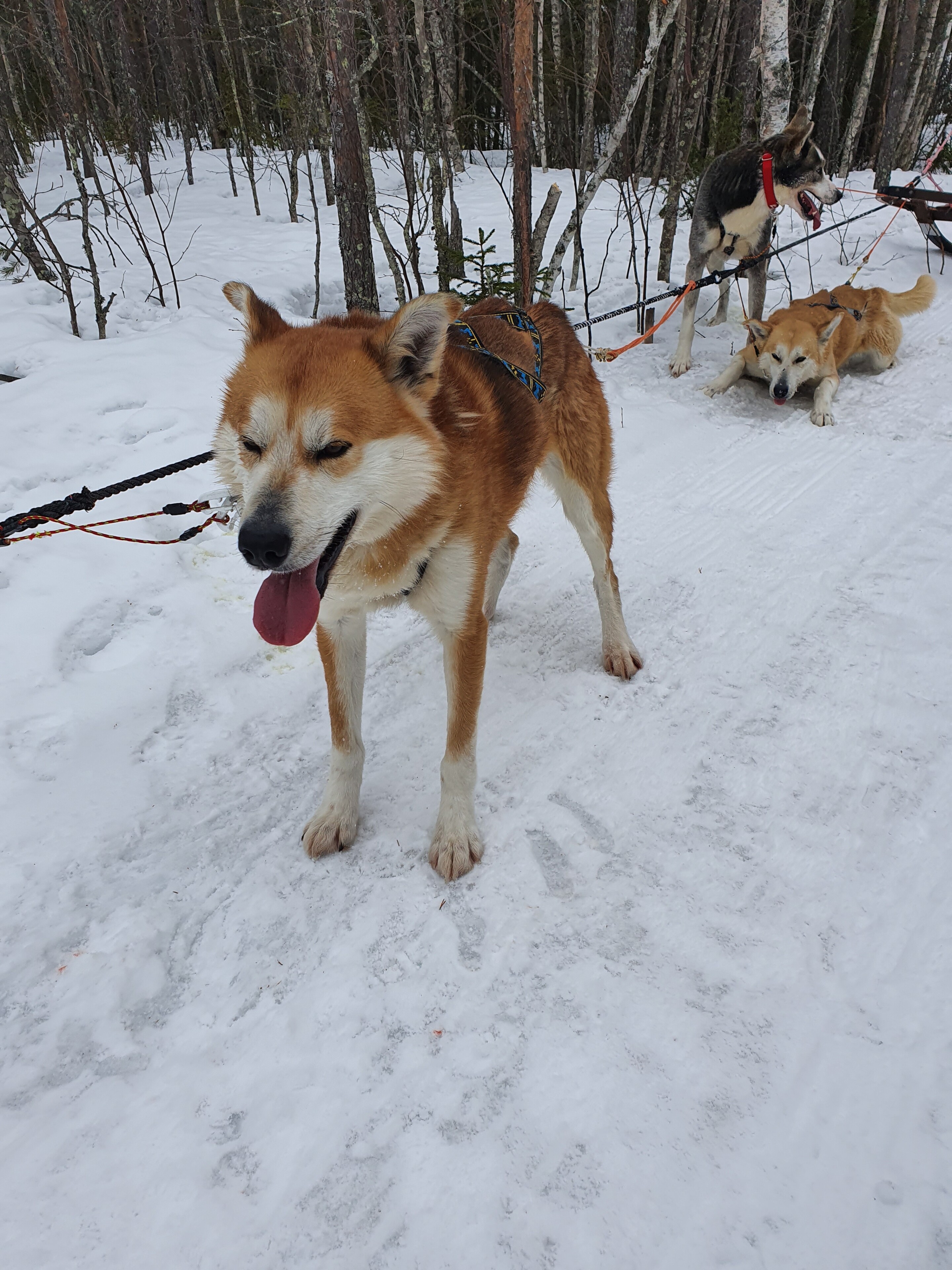 Sudden
Big boy with a thick cozy fur not so social but he love the running part in his life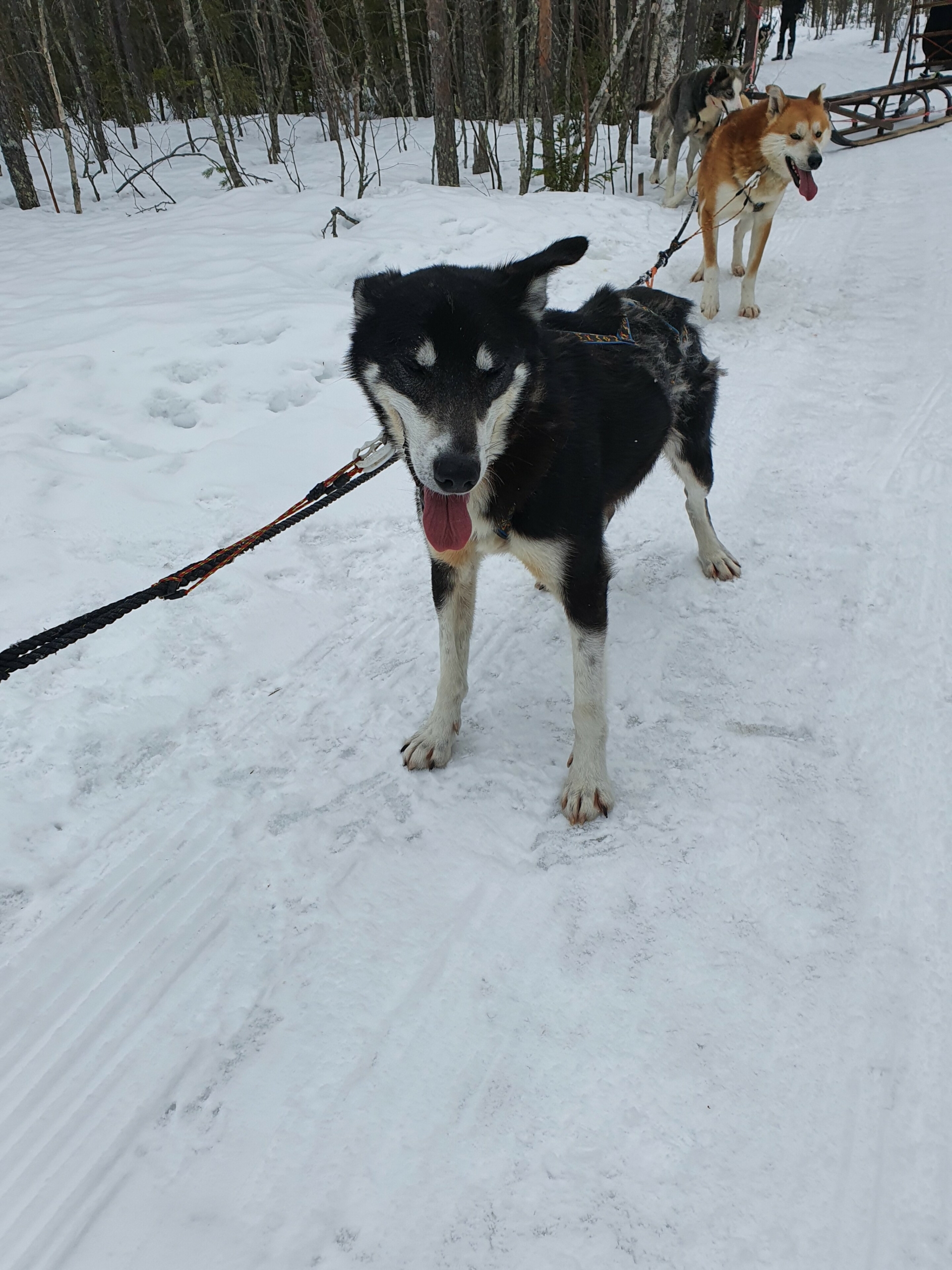 Kansas
Really good and working hard he likes to have order in the team. Good as a leader dog also.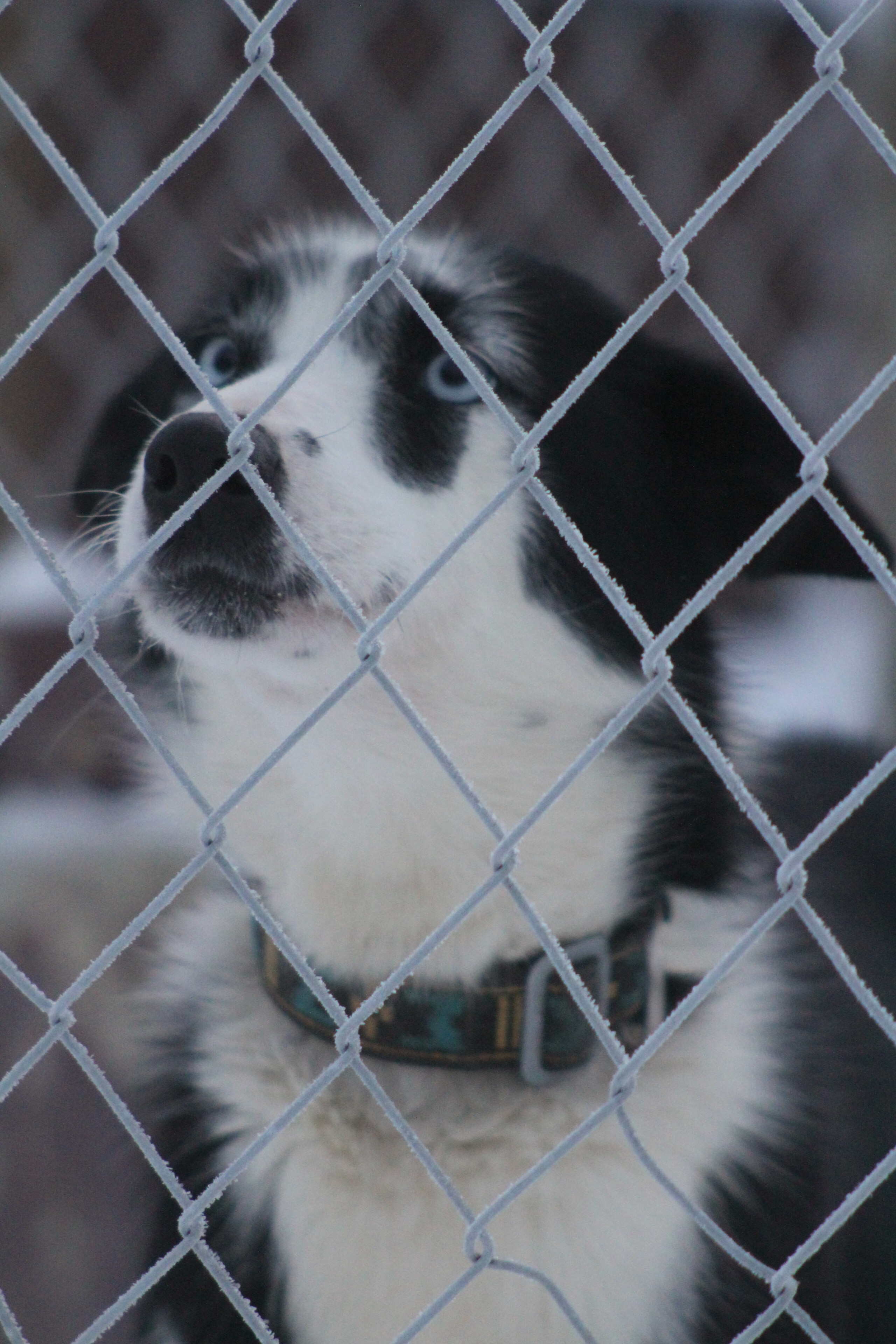 Hydra
Really good leader dog that want to do everything for me in the team. Loves to be in the house and cuddle with us.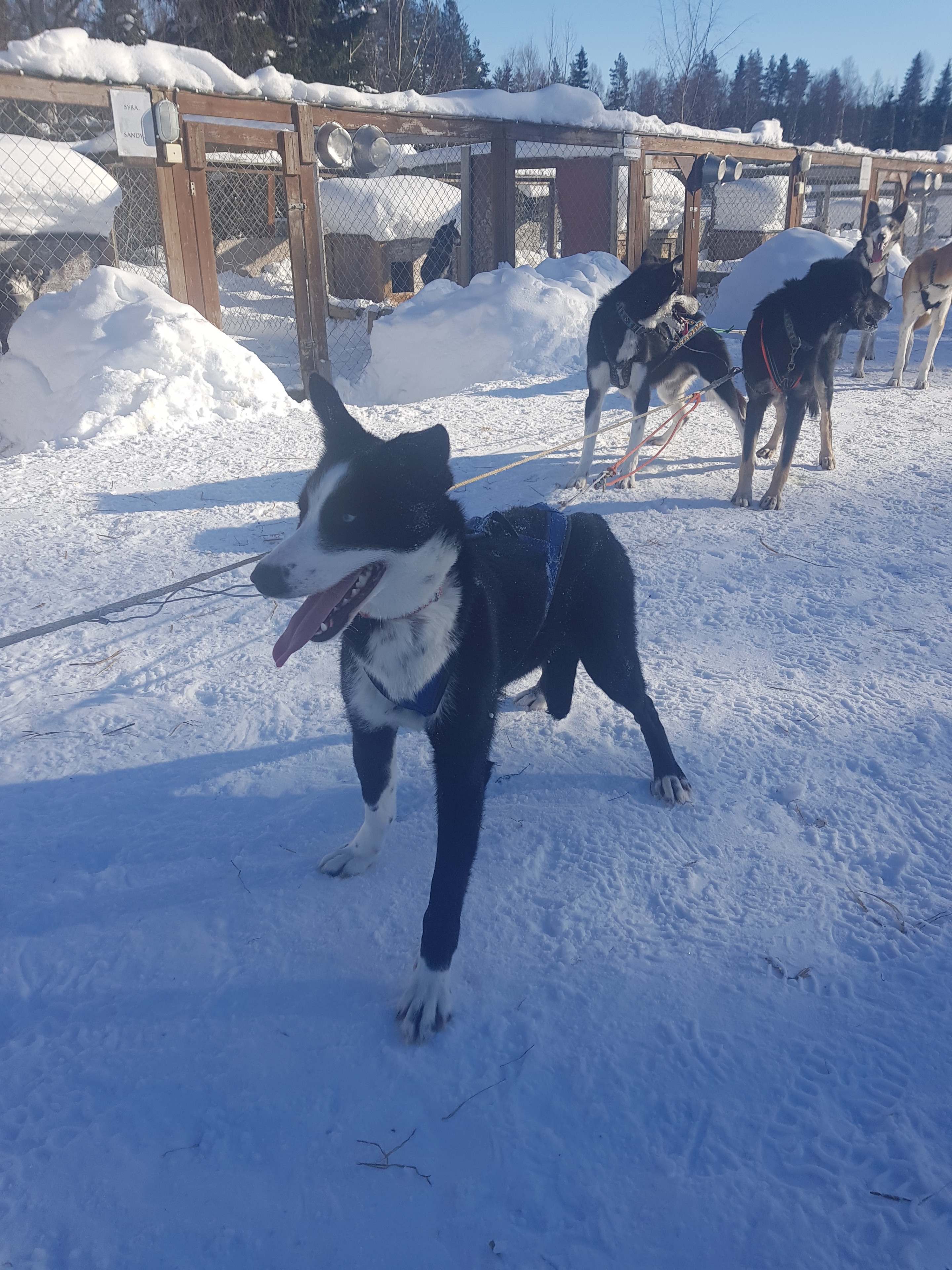 Lily
Supersocial girl that loves to run in the team and works really hard. Our grandchild Lily named her <3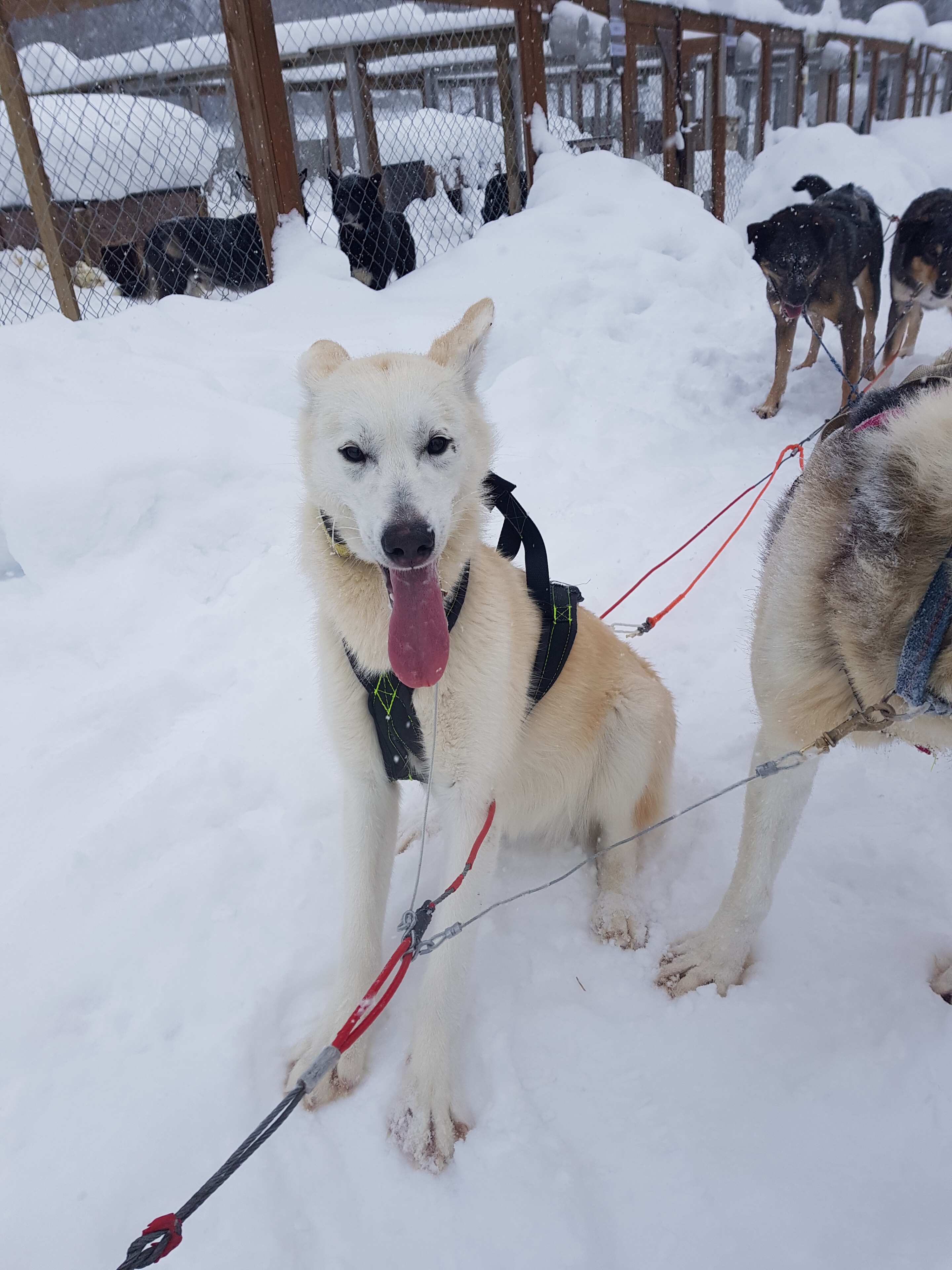 Sky
Nice good working female that always want to be in the team.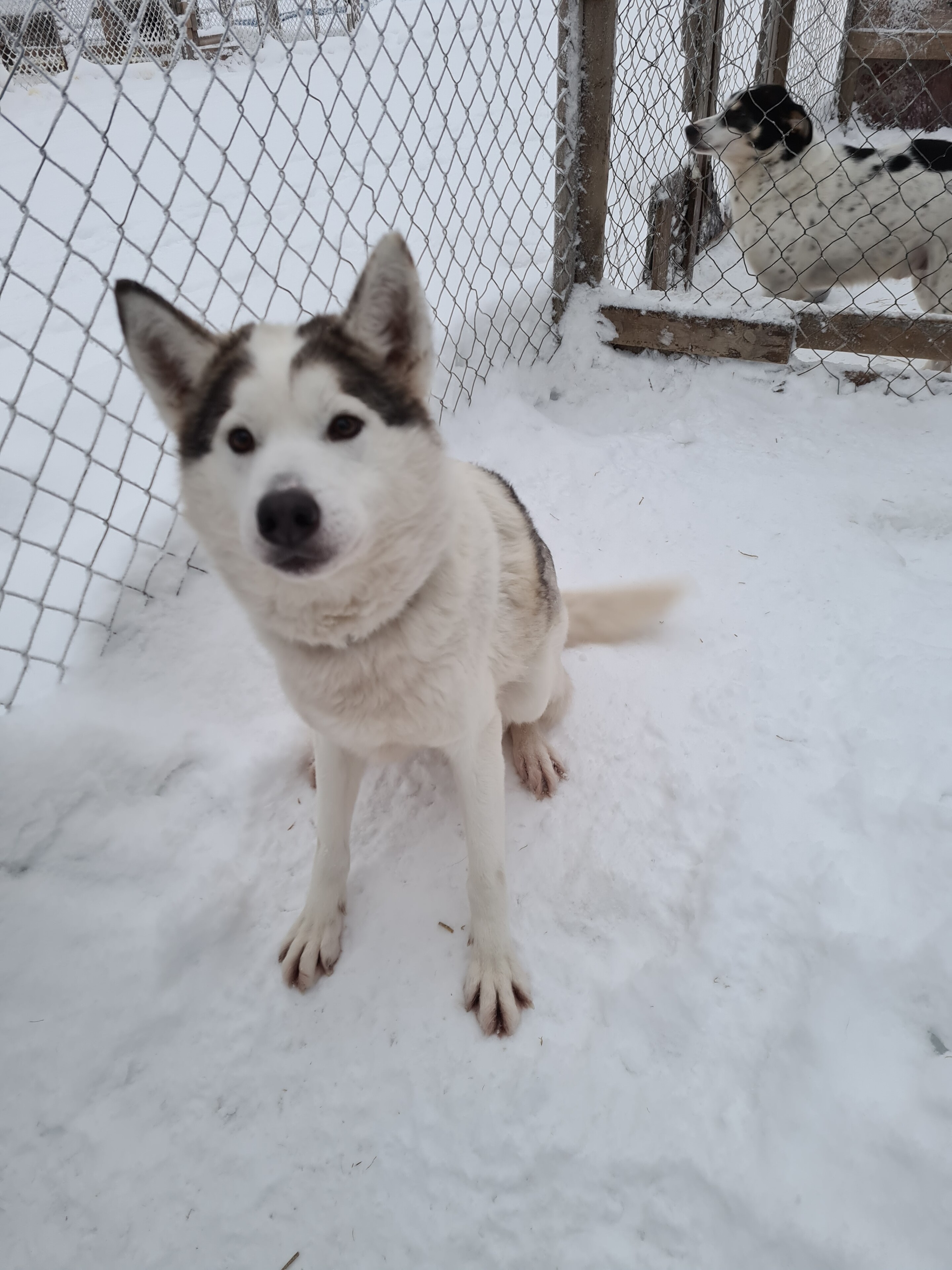 Stina
This Siberian husky girl we rescued when her old owner passed away, very kind and beautiful. Good sled dog with lots of personality.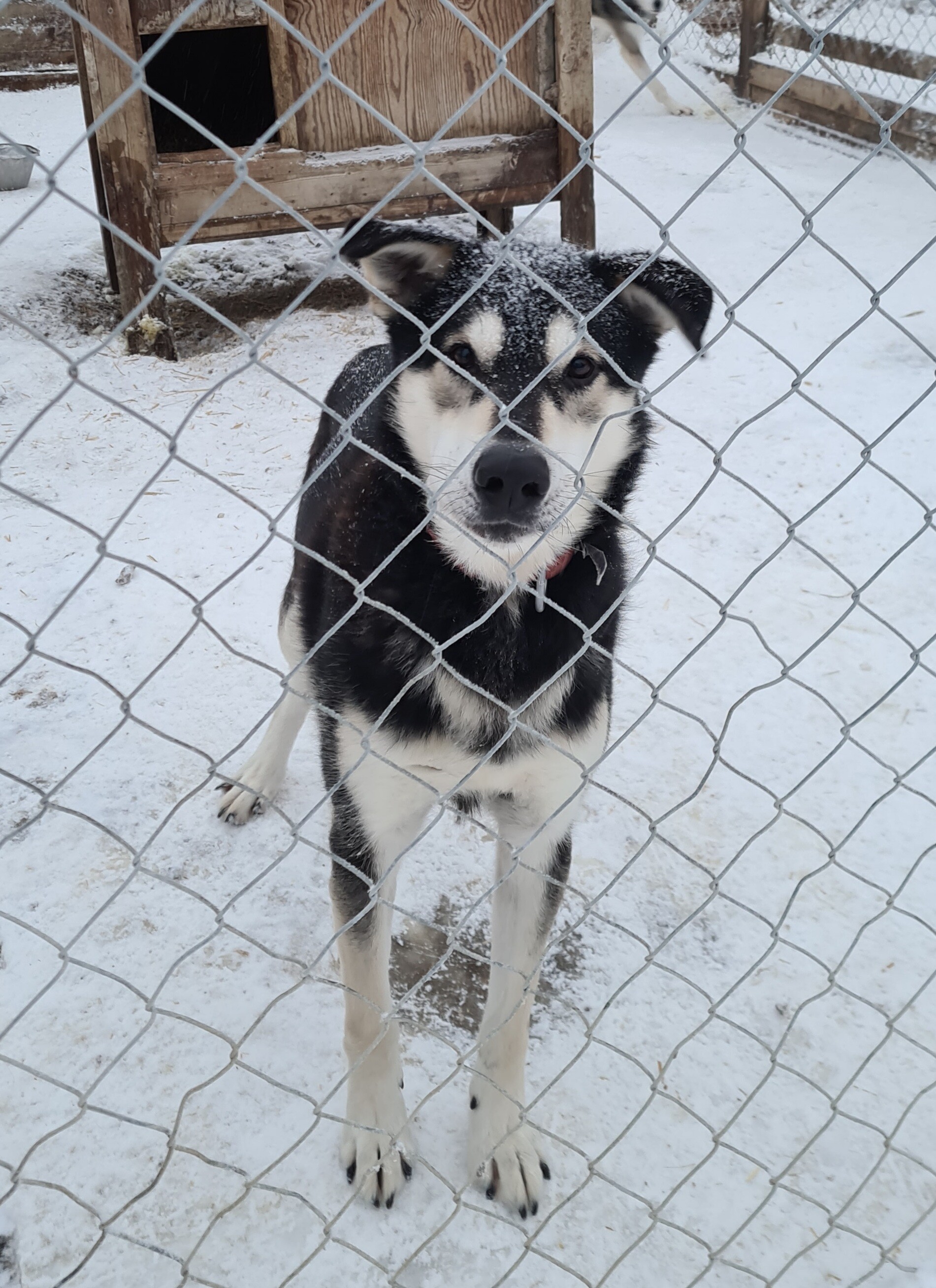 Barefoot
Big teddy bear and a good leader dog with loads of working spirit.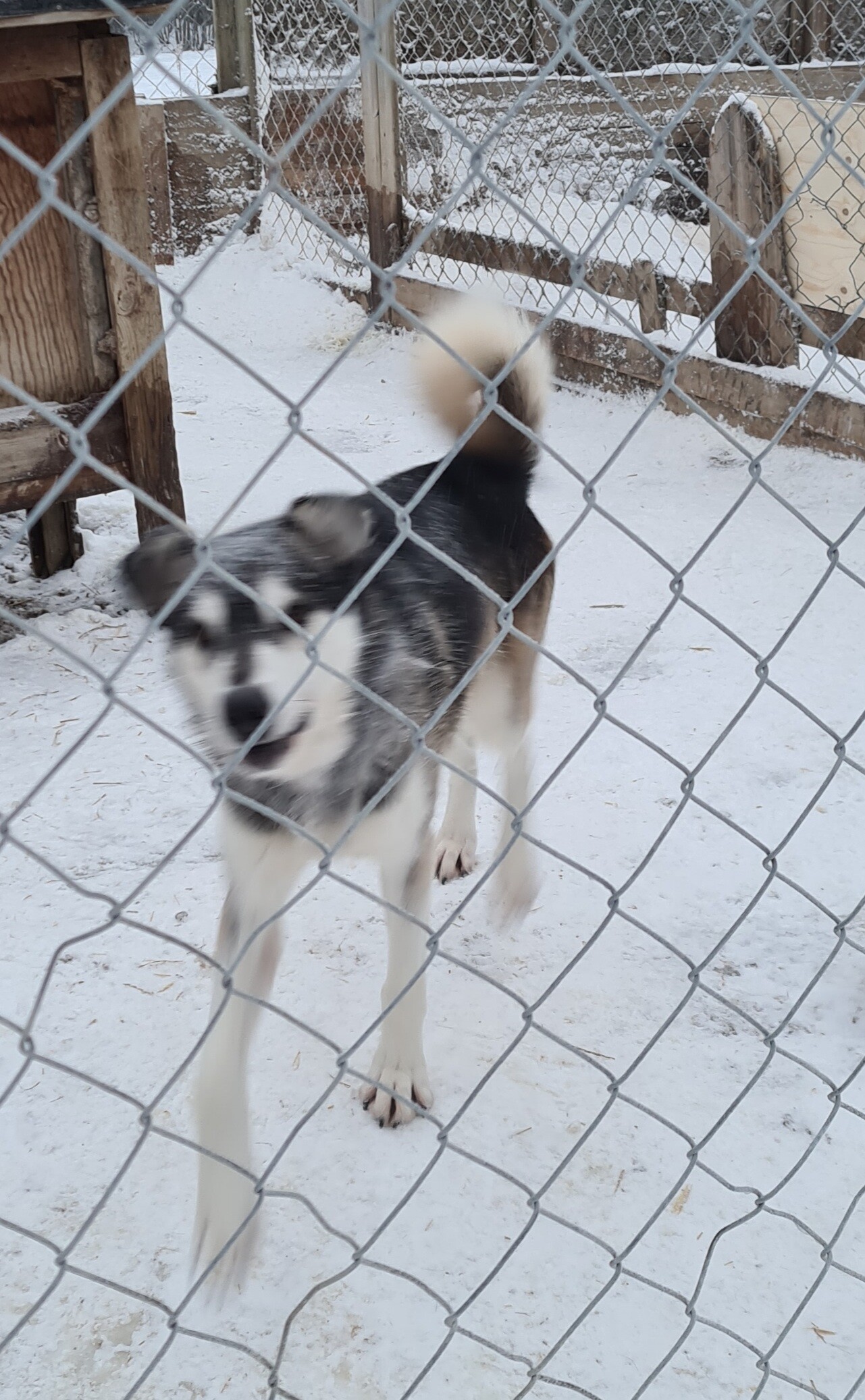 Dexter
Really nice young big male a son of Barefoot and as good as his father in the team.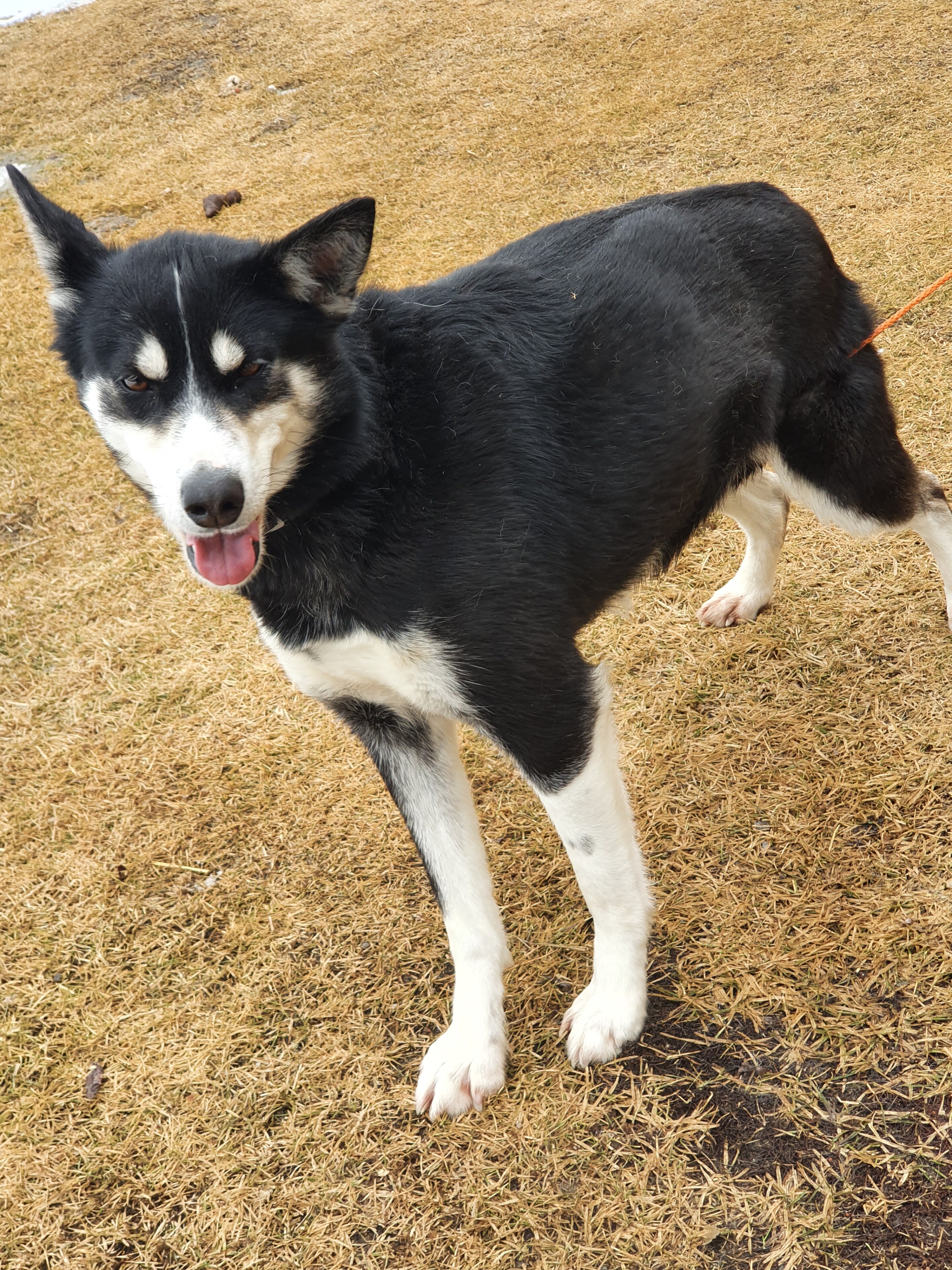 Tjuta
This girl just got her first puppy litter in the summer of 2020 and she is a really good sled dog with a nice soul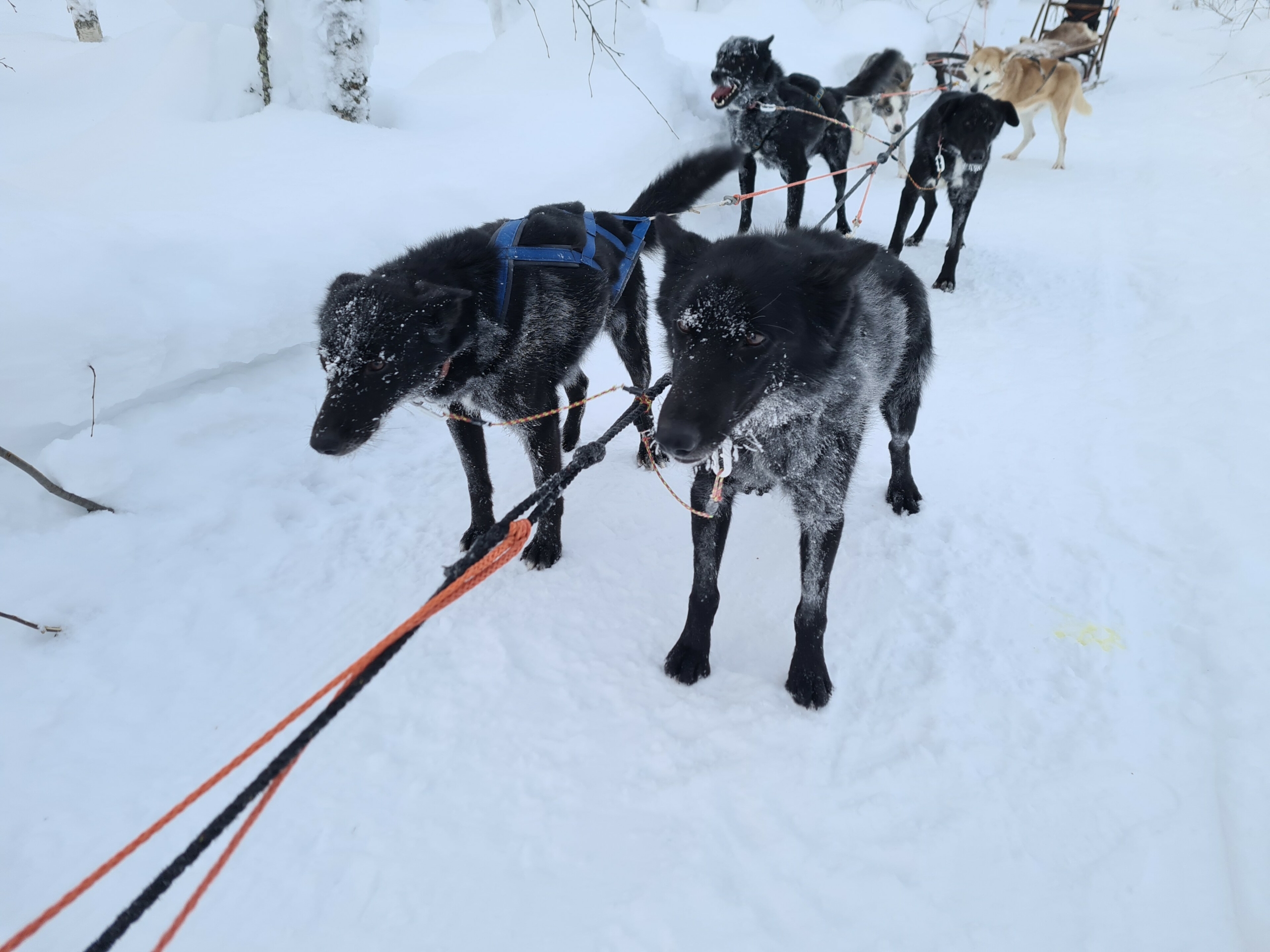 Isola and Scooby
Siblings Isola and Scooby are very tight. Scooby is a great leader-dog. They are both a bit shy but in the team they really like to be.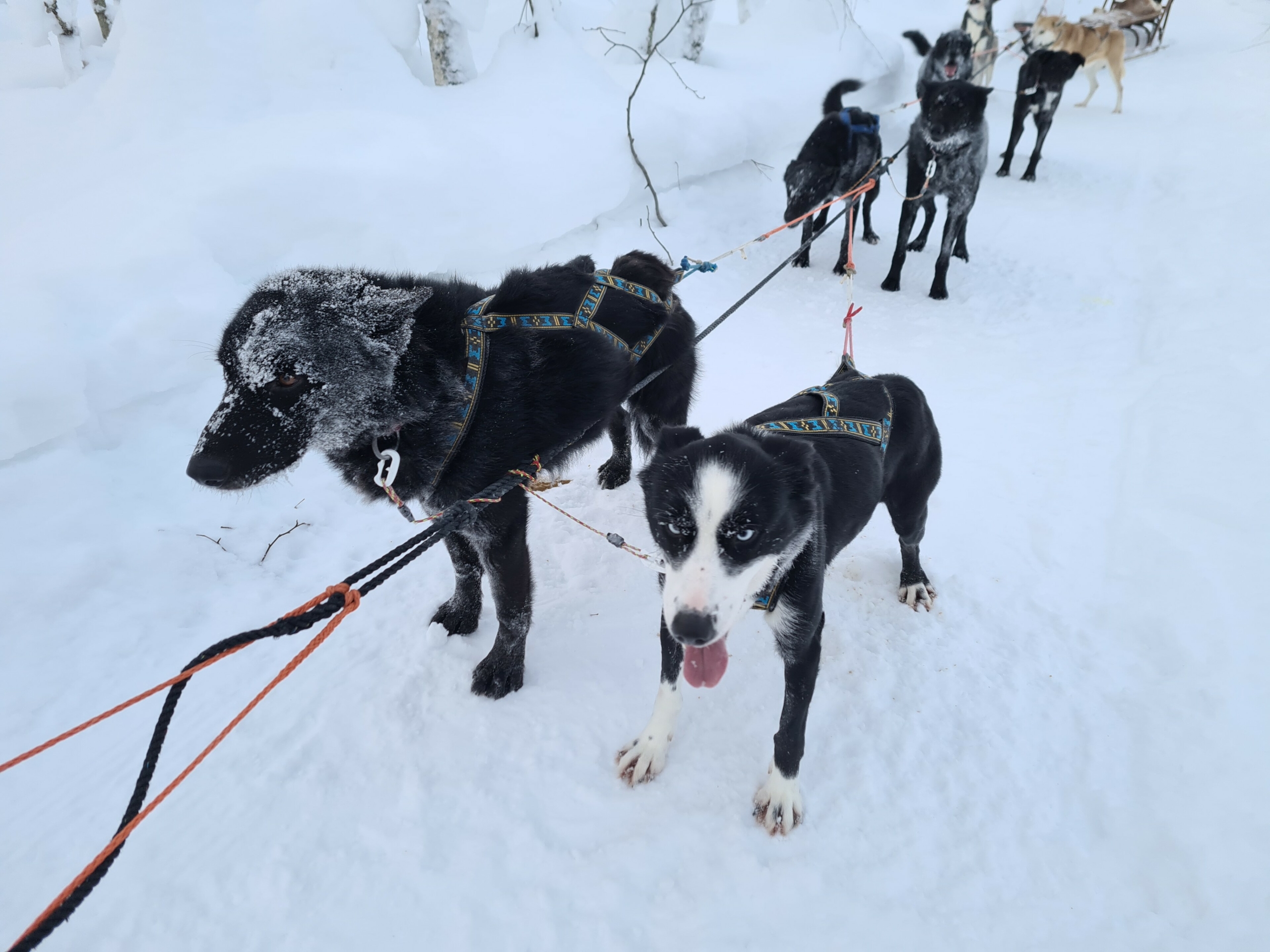 Clayton and Lily
Clayton is a big boy with a lot of character and loves to run in the team. Here he run together with Lily.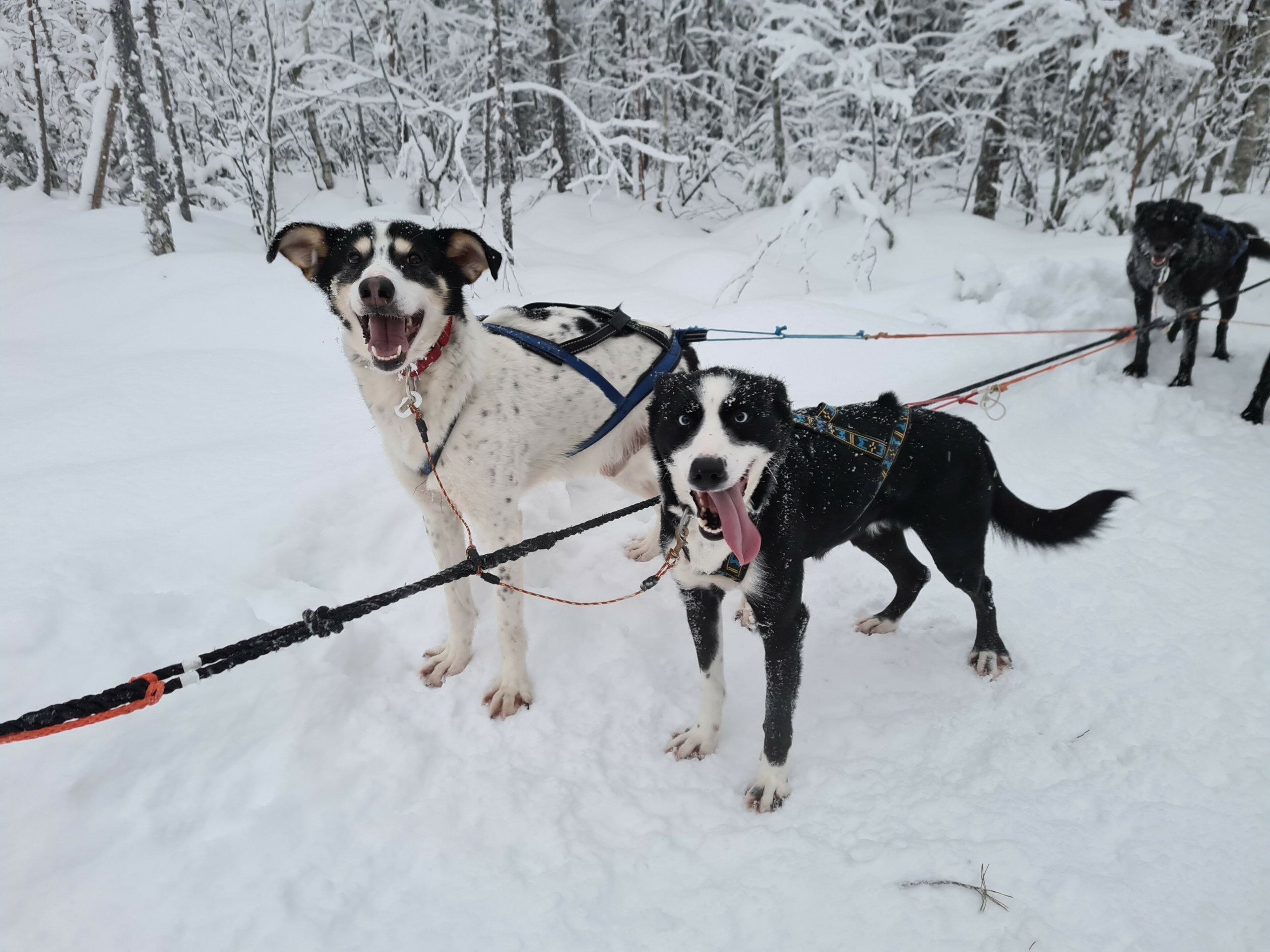 Rally and Lily
Rally is a good leader-dog. He loves to say hello to all our customers and hopefully they will cuddle with him.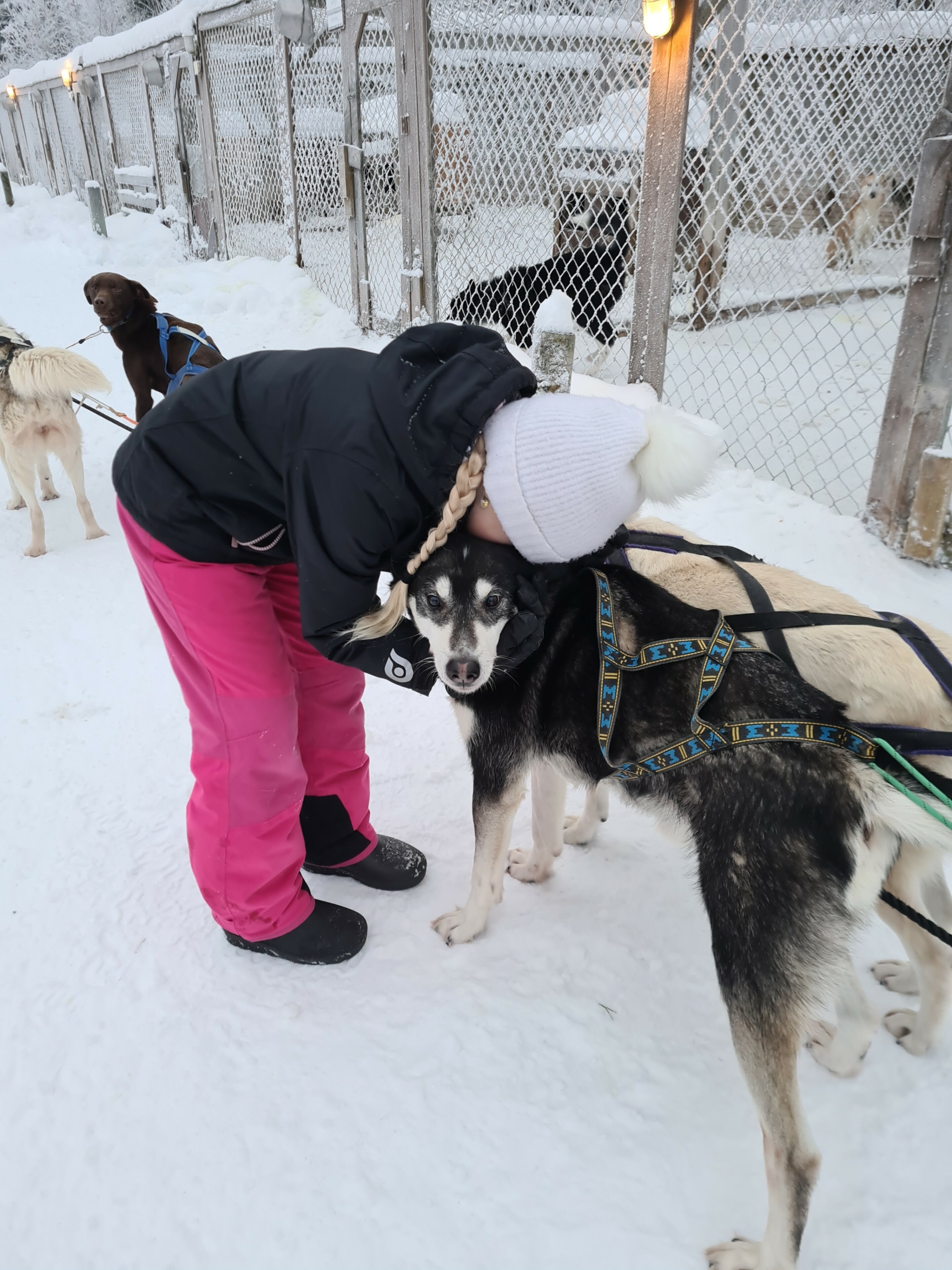 Orion
Old Orion loves the attention and here is Lily our grandchild giving him some love <3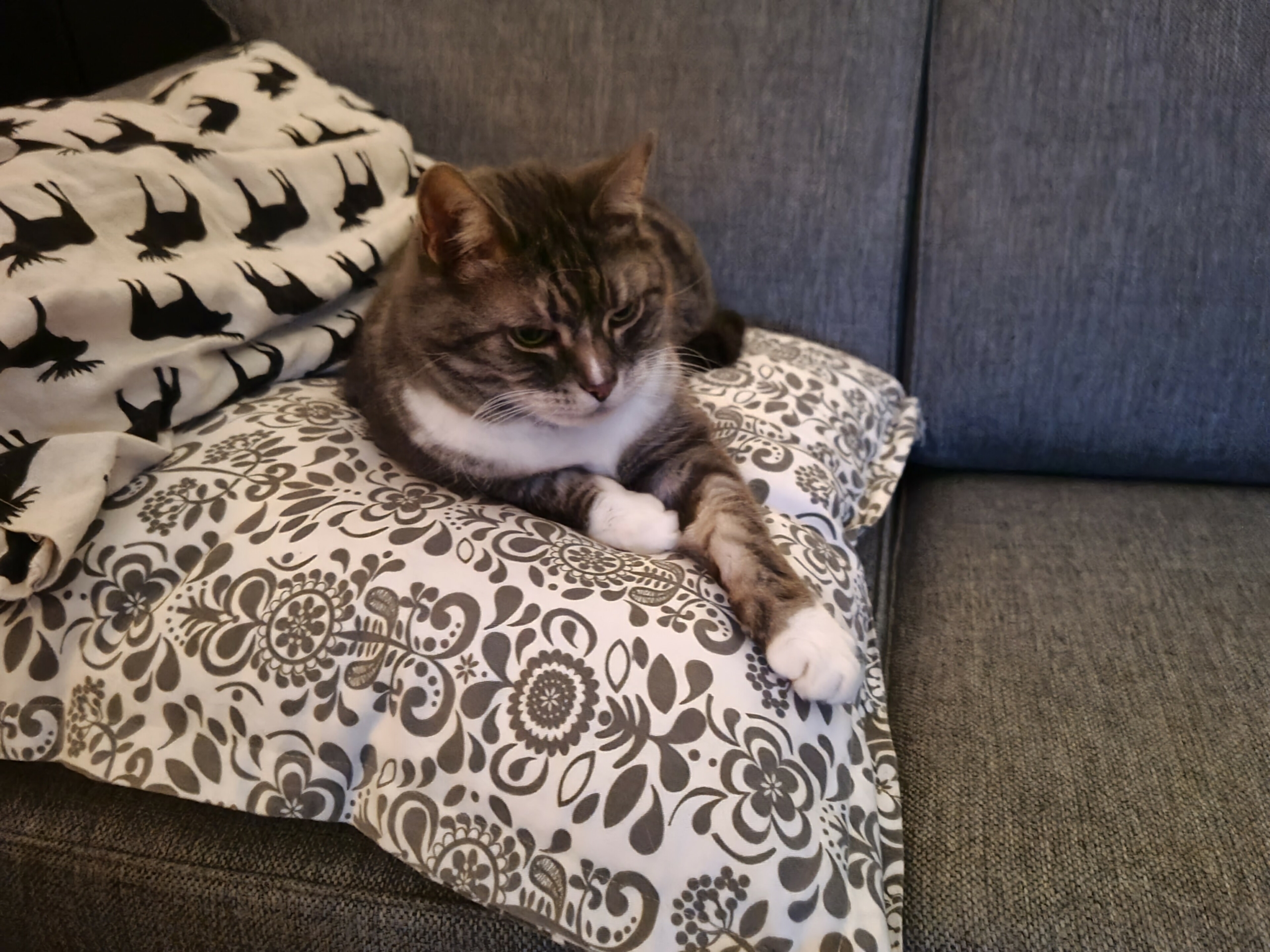 Nisse 17 years old
We have one cat among our 60 dogs and he is the one that keeps everything in order 🙂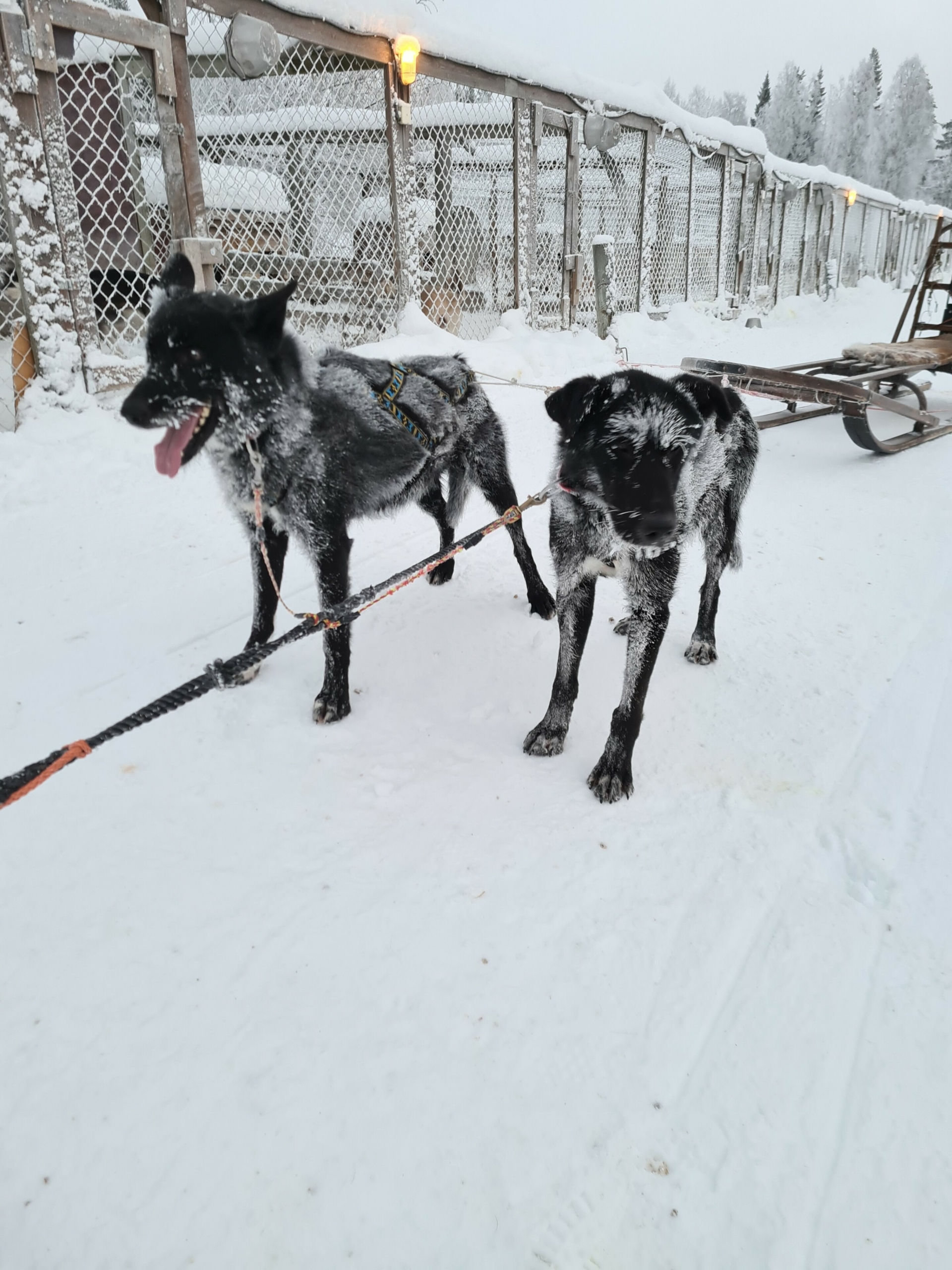 Brandon and Cadillac
Brandon is a big cozy boy and Cadillac is really attached to him. They run really good together.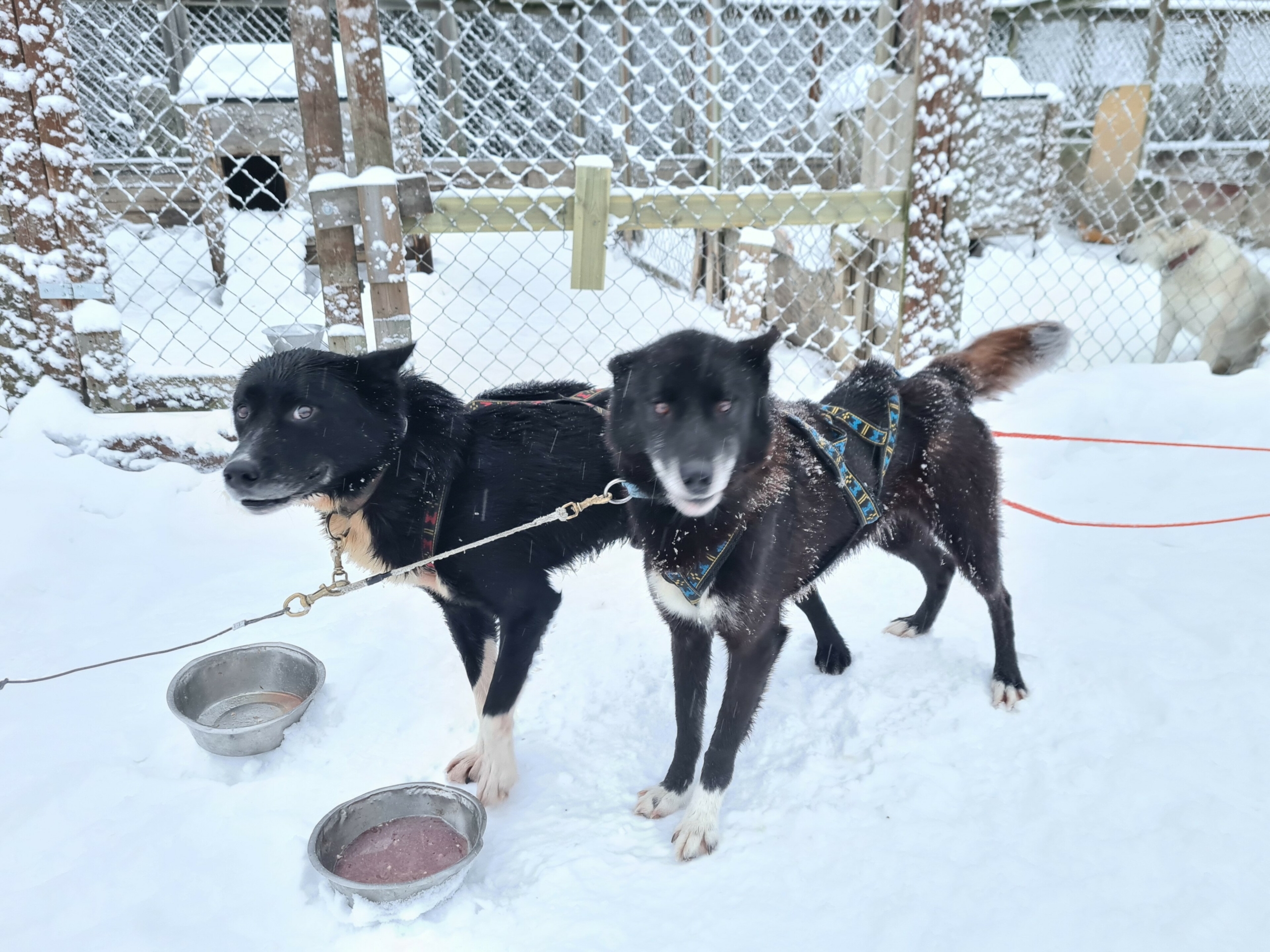 Lopus and Columbus
Lopus is the uncle of Columbus and they both are really good leader-dogs and they love to hug our customers all the time.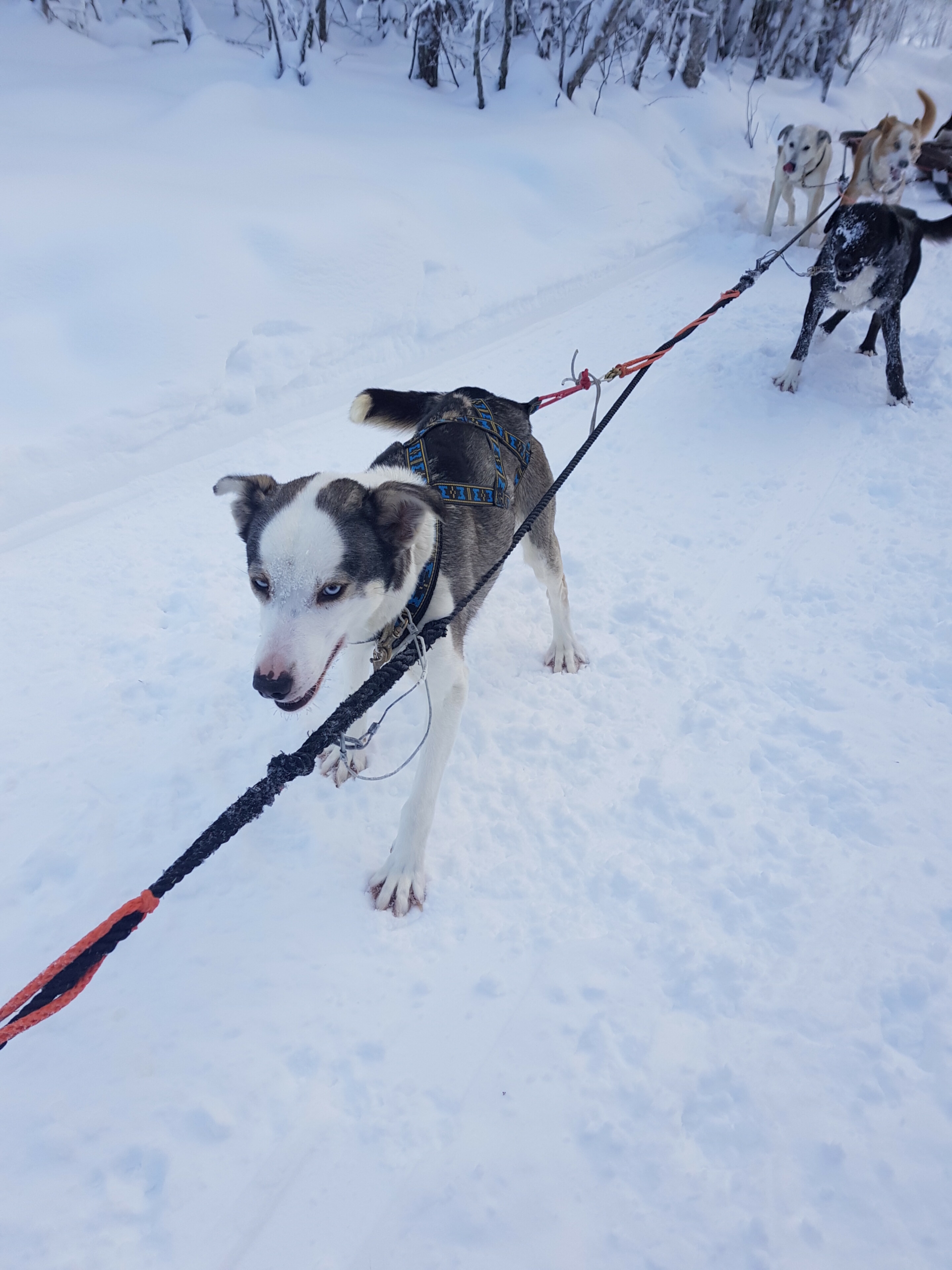 Iris
This girl is so cute and is working really hard, loves to cuddle with everyone.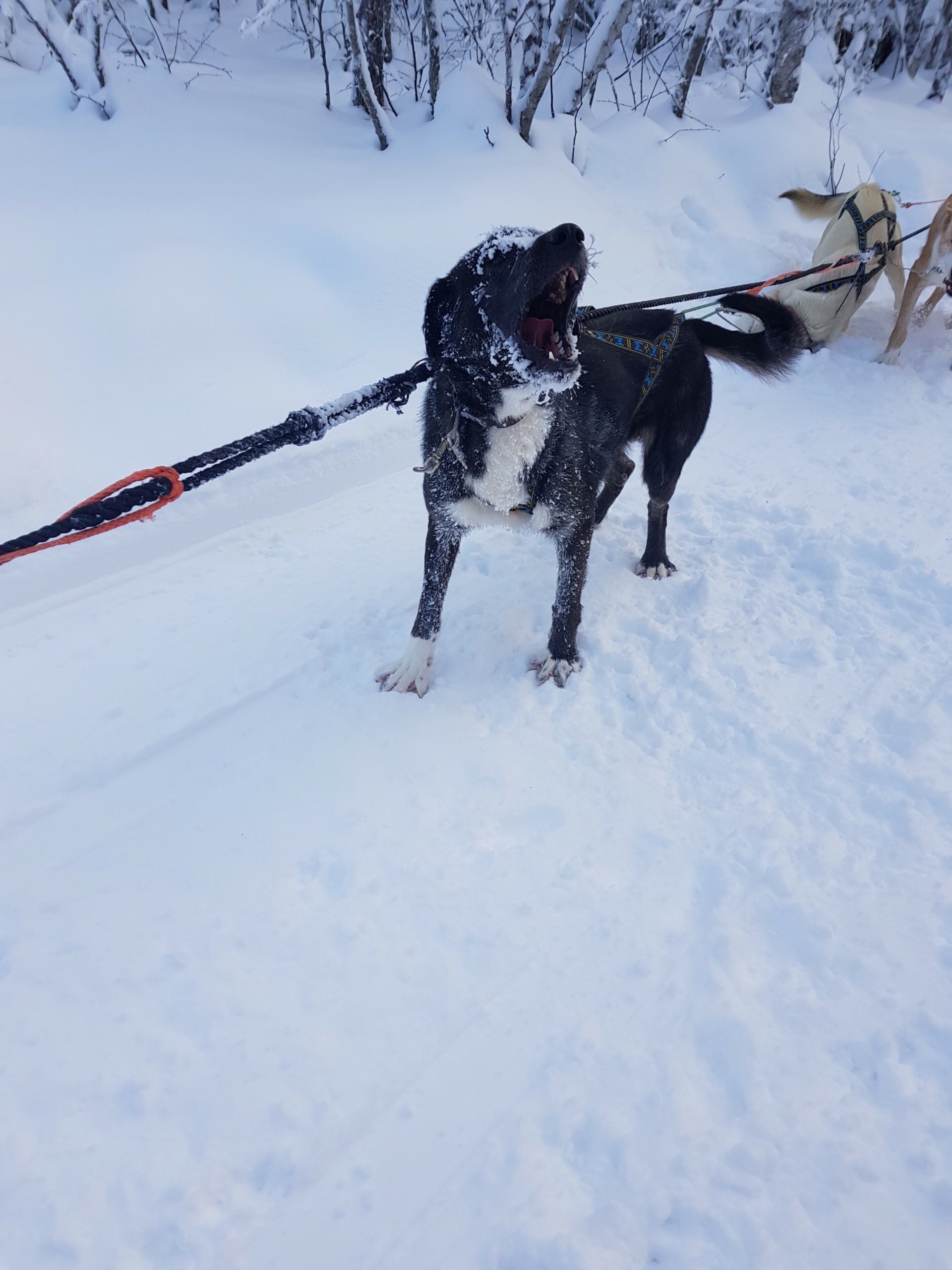 Detroit
Detroit is a hard working boy with a nice soul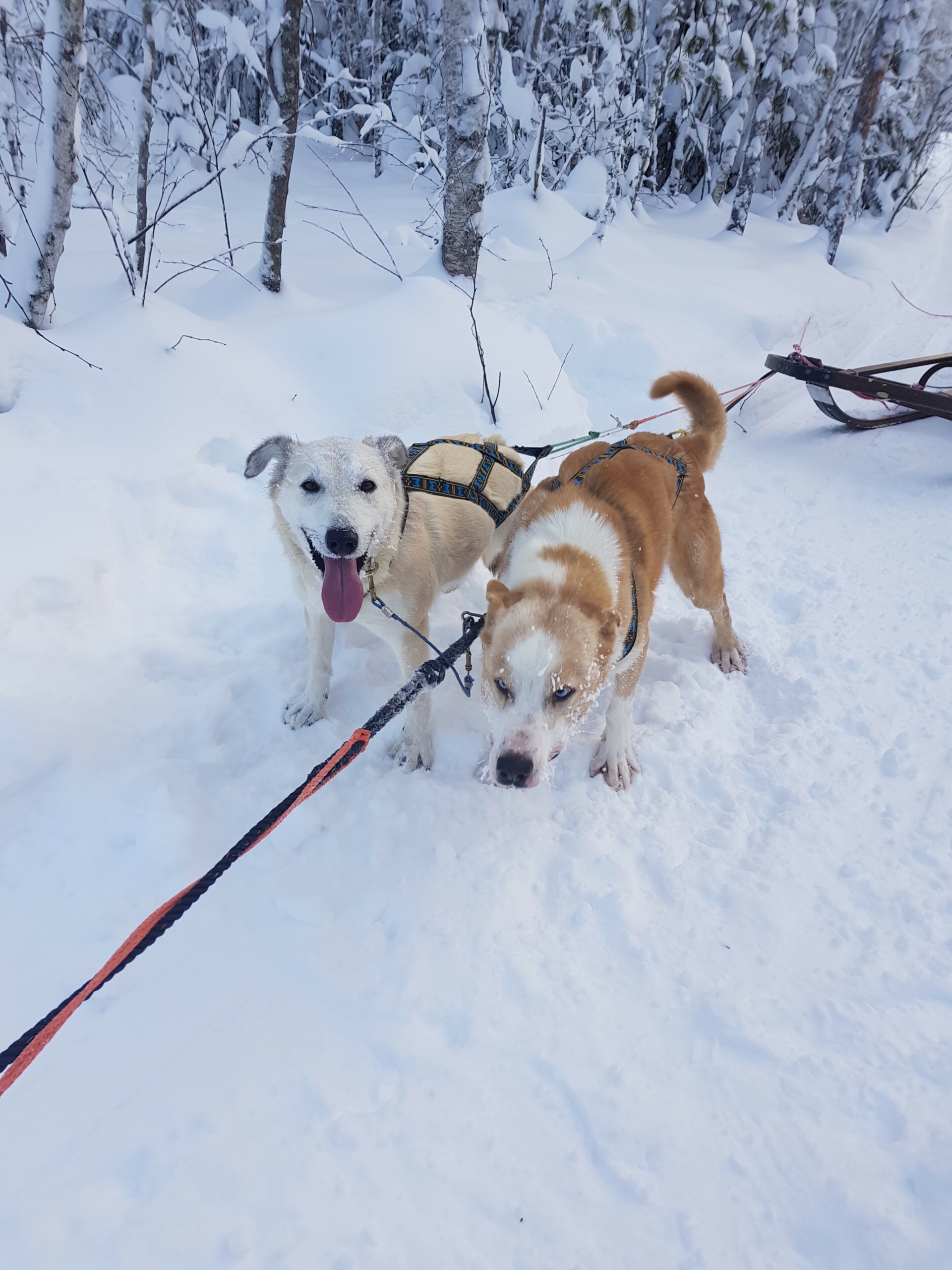 Pocahontas and Sky
Pocahontas is our biggest girl and she is so strong and loves to jump up in your arms. Our male Sky is a big teddy bear and works so hard all the time. Really good in the lead also.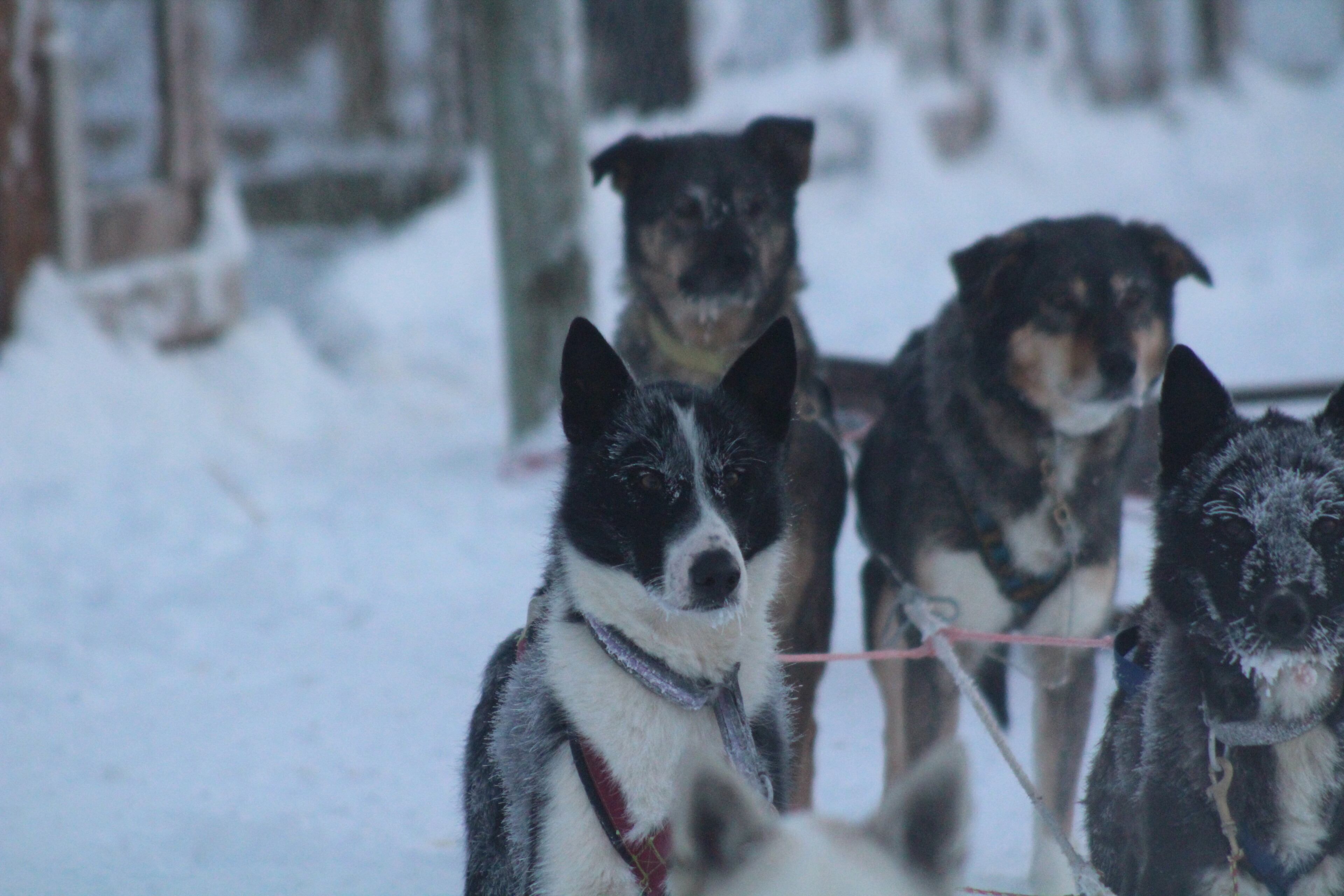 Kompis
Good beautiful working dog that always do his best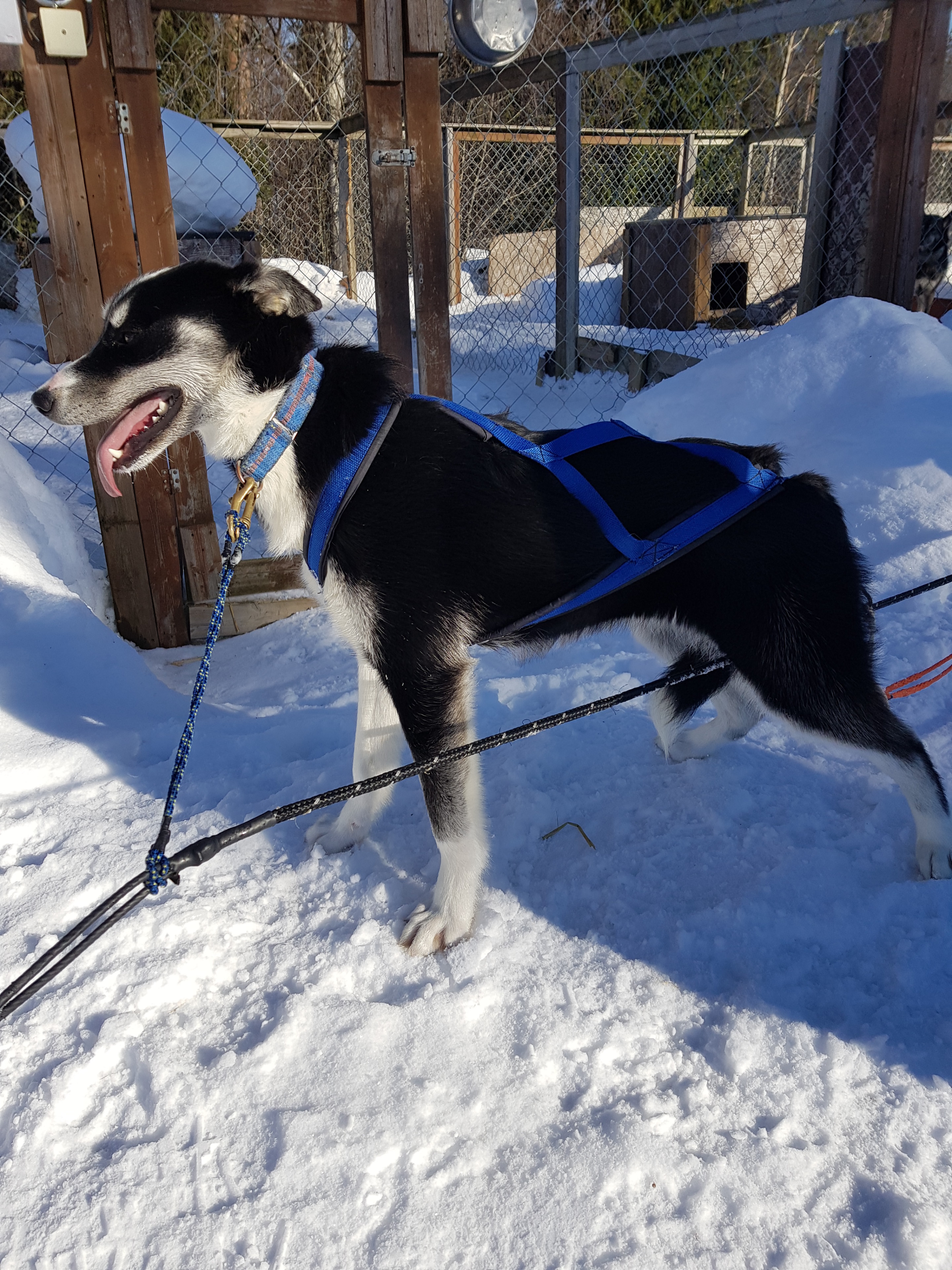 Pippi
Nice hard working girl with loads of energy